Louisiana TAP Master Teacher Shaneka Burnett Recognized at White House Among Elite Group of Outstanding Educators
May 4, 2016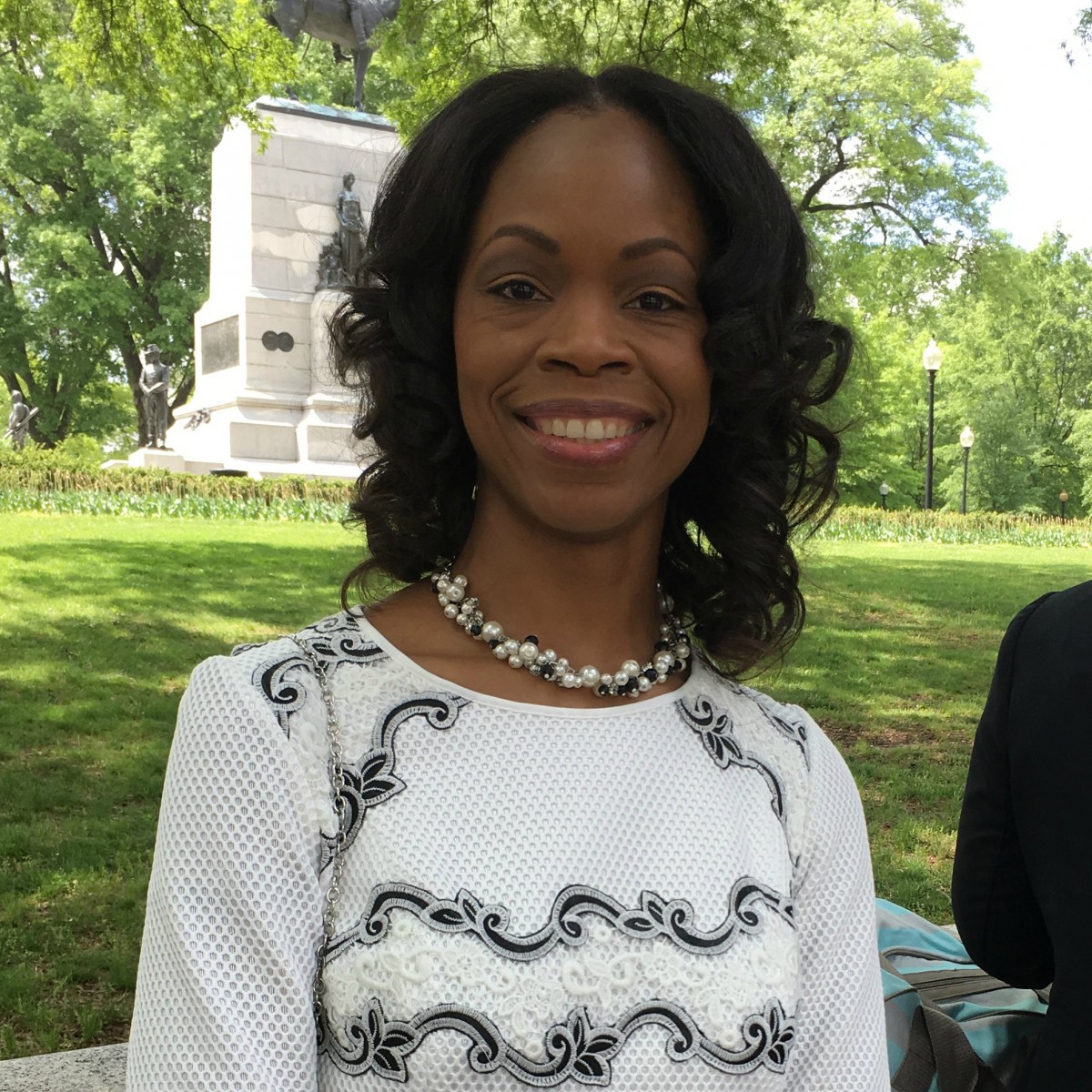 "We are delighted that a number of teachers from districts implementing the TAP System are participating in the White House teacher recognition event this year," said Dr. Gary Stark, NIET's chief executive officer. "Shaneka Burnett and the other TAP educators at the event are working in their schools and districts, but also at the state and national level, to promote the teaching profession and highlight the importance of strong classroom instruction for student achievement."
"I had an awesome time on our visit into our nation's White House. It was breathtaking to be a part of such an elite group of educators, knowing we all had a common goal of seeing our students and teachers achieve high levels of success," said Burnett. "The experience will be remembered for the rest of my life."
An outstanding classroom teacher with almost two decades of teaching experience, Burnett has helped raise student achievement at the high-need schools in her district. She has also taken on teacher leadership roles, first as an instructional coach and mentor teacher and now as a master teacher, supporting her colleagues across the building. As a teacher leader she played a key role in significant and sustained academic growth at Lowery Intermediate School, and Lowery was recognized for this growth by the state and at the national level by the National Institute for Excellence in Teaching. Burnett's teaching skills led NIET to videotape her classroom lessons for use in national teacher training.
For more information on NIET and the TAP System, visit http://www.niet.org.
Based on the knowledge and experience gained from over a decade of on-the-ground implementation with TAP, combined with the growing demand for proven reforms in teacher and principal effectiveness, NIET supports schools, districts, universities and states with educator evaluation training, evaluator certification modules linked to learning platforms and human capital management systems as well as tools and resources for educator preparation.