NIET, Marian University to Partner on $3 Million Federal Grant Focused on Equipping Aspiring Teachers for the Classroom
October 15, 2019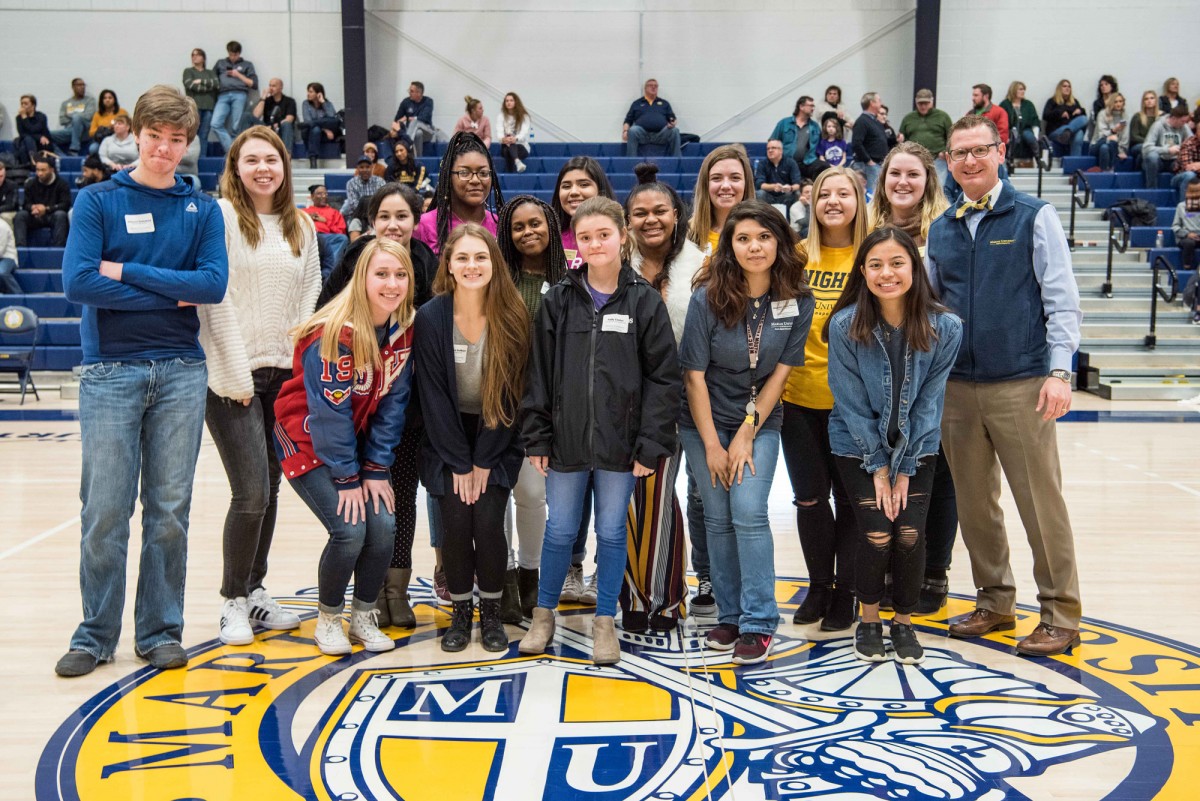 Funds will support programs at Marian and in Perry Township, MSD of Decatur Township, and Beech Grove to provide new teachers with more intensive training and support as they start their careers.
Dr. Candice McQueen, CEO of the National Institute for Excellence in Teaching (NIET), announced today that NIET will partner with Marian University's Klipsch Educators College as part of a five-year, $3 million competitive grant from the federal Teacher Quality Partnership (TQP) program. Through this partnership, NIET and Marian University will develop and strengthen programs that support teacher candidates' preparation for and transition into their first year of teaching.
Specifically, the grant will support the Marian Promise, which will help both teacher candidates and teachers in their first two years receive more extensive preparation and ongoing mentorship as they begin their career. The grant partnership is designed to work with Marian's aspiring and new teachers in three south Indianapolis districts: Perry Township Schools, MSD of Decatur Township, and Beech Grove City Schools.
"Meaningfully preparing and supporting new teachers has the power to change the trajectory for students and for educators themselves," Dr. McQueen said. "Through this partnership, we will build the Marian Promise into a model program for how teachers should be trained and supported."
"Our clinical residency model is one of the major benefits our undergraduate students enjoy when they choose Marian University," Kenith Britt, Senior Vice President of Teacher Learning Excellence and Dean of the Klipsch Educators College, said. "Students are placed and matched to mentor teachers in schools, giving them a marked advantage in the education workforce when they graduate. This grant will help us develop highly effective teachers who go on to make a significant difference in student learning from day one. We couldn't do this without the support and expertise of NIET."
The Marian Promise will include a yearlong program for aspiring teachers to learn alongside mentor teachers through a teacher residency, which will allow those candidates to strengthen their skills before they have a classroom of their own. Additionally, it will include a new teacher induction program at the three partnering school districts that will help new teachers more seamlessly transition into their role and provide them with support and mentorship from peers. NIET will focus on the support for residency leaders and the induction program at each location, benefiting at least 175 candidates and highly effective mentors, as well as establishing an induction model that will be sustained across the districts.
NIET's data, as well as data from the National Center for Teacher Residencies, show that graduates of high-quality teacher residency programs are more effective in increasing student achievement and stay with their schools at higher rates. The federal TQP program is designed to support the creation of model teacher preparation programs to grow the pool of quality new teachers. It does so by forging partnerships among higher education institutions' schools/colleges of education, high-need school districts, their high-need schools, and high-need early childhood education programs.
The TQP grant officially started on Oct. 1 and will run for five years, pending future federal allocations. Download the Teacher Quality Partnership (TQP) Flyer: Equipping Indiana's Next Generation of Effective Educators at Marian University.
About NIET
For two decades, NIET has partnered with schools, districts, states, and universities to build educator excellence and give all students the opportunity for success. NIET's initiatives, including TAP, teacher and leader development, school improvement, rubric and observation systems, and educator preparation, have impacted more than 250,000 educators and 2.5 million students across the U.S. Learn more at niet.org.
About Marian University Indianapolis
Founded in 1937, Marian University is the only Catholic university in Indianapolis and central Indiana. In 2019, Marian is serving more than 2,400 undergraduate and 1,160 graduate students earning degrees in the arts, business, education, engineering, math, medicine, nursing, ministry, and the natural and physical sciences. The university's high-impact, experiential curriculum is designed to provide hands-on, collaborative learning opportunities for students from 45 states and 23 nations. Marian climbed in U.S. News & World Report's 2020 Midwestern rankings to be named #6 Most Innovative Regional University, #15 Best Value University, and #30 Best Regional University. Marian University opened its College of Osteopathic Medicine in 2013, making it the first new school of medicine in the state of Indiana in 110 years. Marian's national champion varsity athletic programs include the 2012 and 2015 NAIA Football National Championship, the 2016 and 2017 NAIA Women's Basketball Championship, and more than 40 USA Cycling national championships.