Nonprofit, philanthropic partnership expands support for Tennessee rural school districts and teachers
October 19, 2021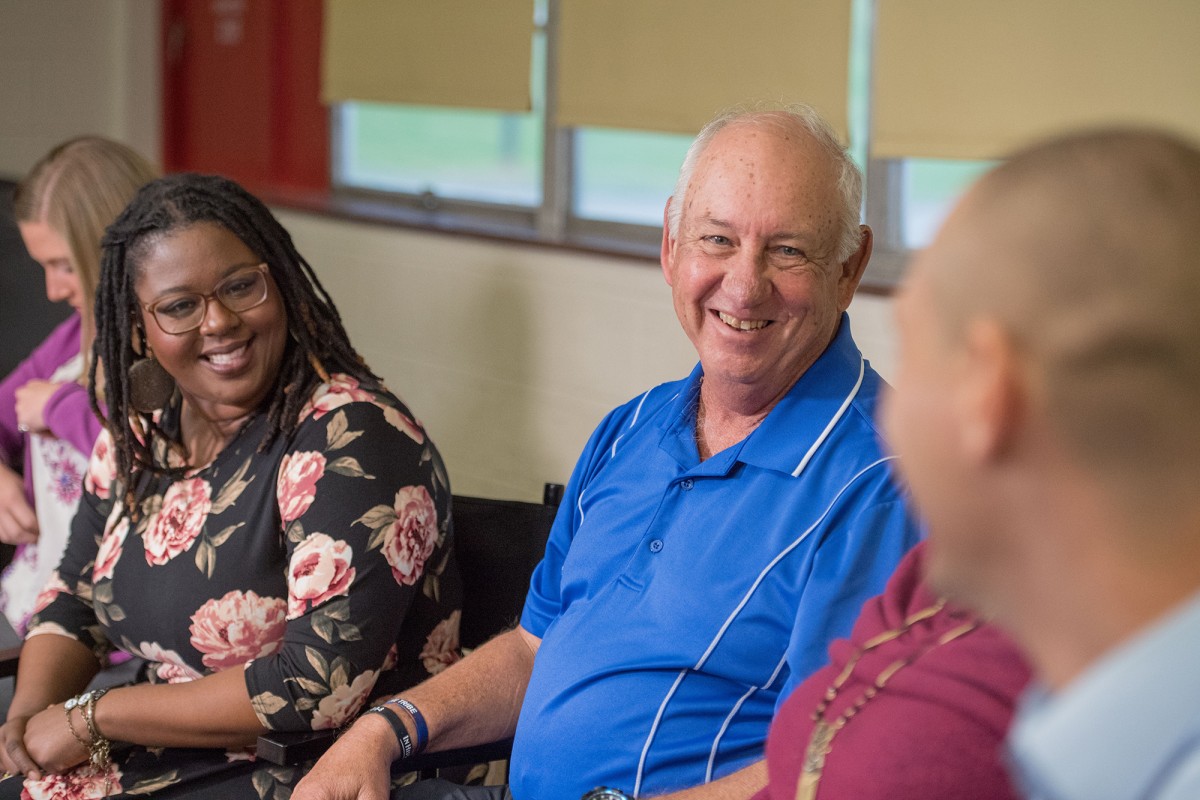 This school year, a group of nonprofit and philanthropic partners across the state are expanding on efforts started in 2020 to increase support for students and teachers in rural Tennessee. Altogether, 33 school districts in Tennessee – all of whom are located in rural and remote parts of the state – are now being served by this partnership, called the Tennessee Rural Acceleration and Innovation Network (TRAIN). TRAIN is supported by The Ayers Foundation, the National Institute for Excellence in Teaching (NIET), the Ayers Institute for Teacher Learning and Innovation, and the State Collaborative on Reforming Education (SCORE).
While TRAIN was launched to address the challenges of teaching and learning during the pandemic, it highlighted the importance of deepening capacity and strengthening support more broadly for educators in Tennessee's rural areas. Based on that, the partnership has expanded its reach in year 2 to target its investment into rural school districts with the greatest need. Of the counties supported by TRAIN, five are considered economically distressed by the Appalachian Regional Commission and 19 are considered at-risk. These 24 counties represent more than half of the 39 counties in Tennessee that have one of those distinctions.
"Educators across Tennessee have stepped up and met the many challenges our schools and students have faced during the pandemic. Our partnership will continue to empower and support the strong work of teachers and students in our rural communities," said Janet Ayers, president of The Ayers Foundation. "TRAIN creates a unique support system and learning opportunity for educators and leaders in rural Tennessee to increase their expertise in shared and innovative ways to help make sure students are successful. We are honored to continue our support."
"Our experience last year showed us the passion that educators in rural Tennessee have for improving their schools while also underlining the challenges educators face in rural and economically distressed areas," said Laura Encalade, co-president of NIET. "When we saw the power this network had to not only help rural schools through the pandemic but also to equip rural educators and district leaders long-term, we jumped at the chance to expand it in 2021-22. The support we are able to provide helps educators to take their work to the next level."
In year 1, school and district leaders in 15 rural districts – which collectively serve more than 45,000 students – received support and professional learning throughout the year to help with coaching teachers, supporting virtual instruction, effectively using federal funding, designing summer and after-school programming, and tutoring. They also received weekly up-front support in summer and fall 2020 to design and implement continuous learning plans and receive training on virtual and hybrid learning as needed. Additionally, network leaders met monthly as a group to share ideas and learn new strategies with each other.
In year 2, all original 15 districts have returned to the network, and 18 additional school districts joined. All support provided by the TRAIN network is free to districts and covered through the investment of TRAIN partnership organizations.
2021-22 Tennessee Rural Acceleration and Innovation Network Districts
Benton County Schools+
Hancock County Schools*
Lewis County Schools*+
Bledsoe County Schools*
Hardeman County Schools*
McNairy County Schools*
Carroll County Schools*
Hardin County Schools
Obion County Schools*
Carter County Schools*
Haywood County Schools+
Overton County Schools*
Chester County Schools
Henderson County Schools+
Paris Special School District
Claiborne County Schools*+
Henry County Schools
Perry County Schools+
Cocke County Schools*
Hickman County Schools
Unicoi County Schools+
Decatur County Schools +
Jackson County Schools*
Union County Public Schools*+
Fentress County Schools*
Johnson County Schools*
Warren County Schools*
Gibson Special School District
Lauderdale County Schools
Wayne County Schools+
Grainger County Schools*
Lawrence County Schools+
White County Schools*

*new in year 2 (2021-22)

+districts supported by The Ayers Foundation
Support for each district in 2021-22 will be based on a strengths-based needs assessment that is being conducted this fall by NIET specialists, and all professional learning will aim to increase school leaders' and teachers' abilities to tailor schoolwide support and instruction to meet the unique needs of their students. District leaders will continue to meet monthly to receive ongoing feedback and strategies to help them adapt and improve throughout the year.
Earlier this year, NIET, SCORE, and The Ayers Foundation released a new report based on the findings in year 1 of the TRAIN network, which is available here. The work in year 2 will continue to build on the recommendations from the report:
Build networks and opportunities for district and school leaders to collaborate.
Train teacher and school leaders to increase support for classroom teachers, and share practices across schools.
Support virtual instruction and the integration of technology into classroom practice.
Apply learning from virtual instruction to classroom practices, and provide support throughout the year.
For updates and more information about TRAIN, visit theayersfoundation.org and NIET.org.