Support for Implementing High-Quality Curriculum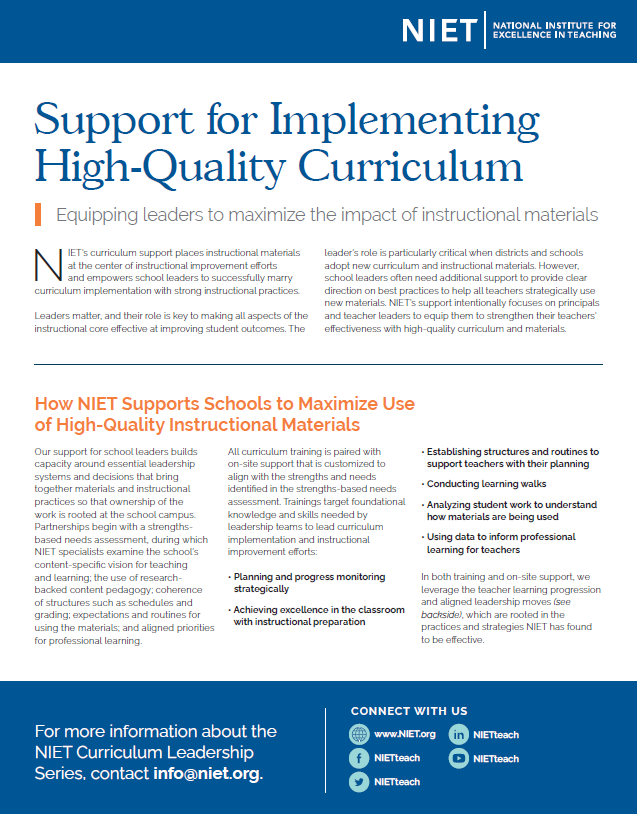 NIET's curriculum support places instructional materials at the center of instructional improvement efforts and empowers school leaders to successfully marry curriculum implementation with strong instructional practices.
Leaders matter, and their role is key to making all aspects of the instructional core effective at improving student outcomes. The leader's role is particularly critical when districts and schools adopt new curriculum and instructional materials. However, school leaders often need additional support to provide clear direction on best practices to help all teachers strategically use new materials. NIET's support intentionally focuses on principals and teacher leaders to equip them to strengthen their teachers' effectiveness with high-quality curriculum and materials.