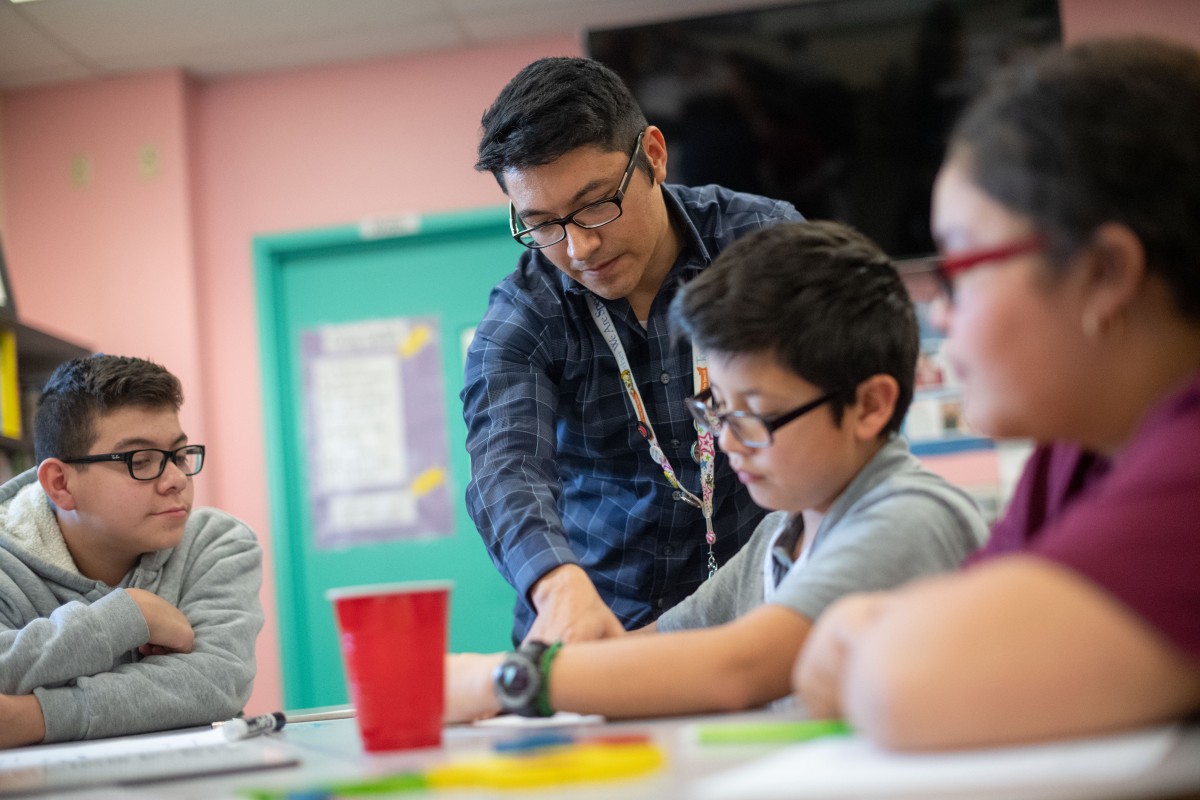 NIET Partner Schools Achieve, Retain More Teachers and Report Positive Attitudes
NIET Partner Schools Achieve
New and Continuing NIET-Supported Schools Outperform Comparison Schools
NIET's initiatives can positively impact student achievement, especially in schools that sustain partnerships for multiple years. The majority of new and continuing NIET partner schools—of which more than 95% are high-need—are achieving at least one year's academic growth as compared to 77% of comparison schools.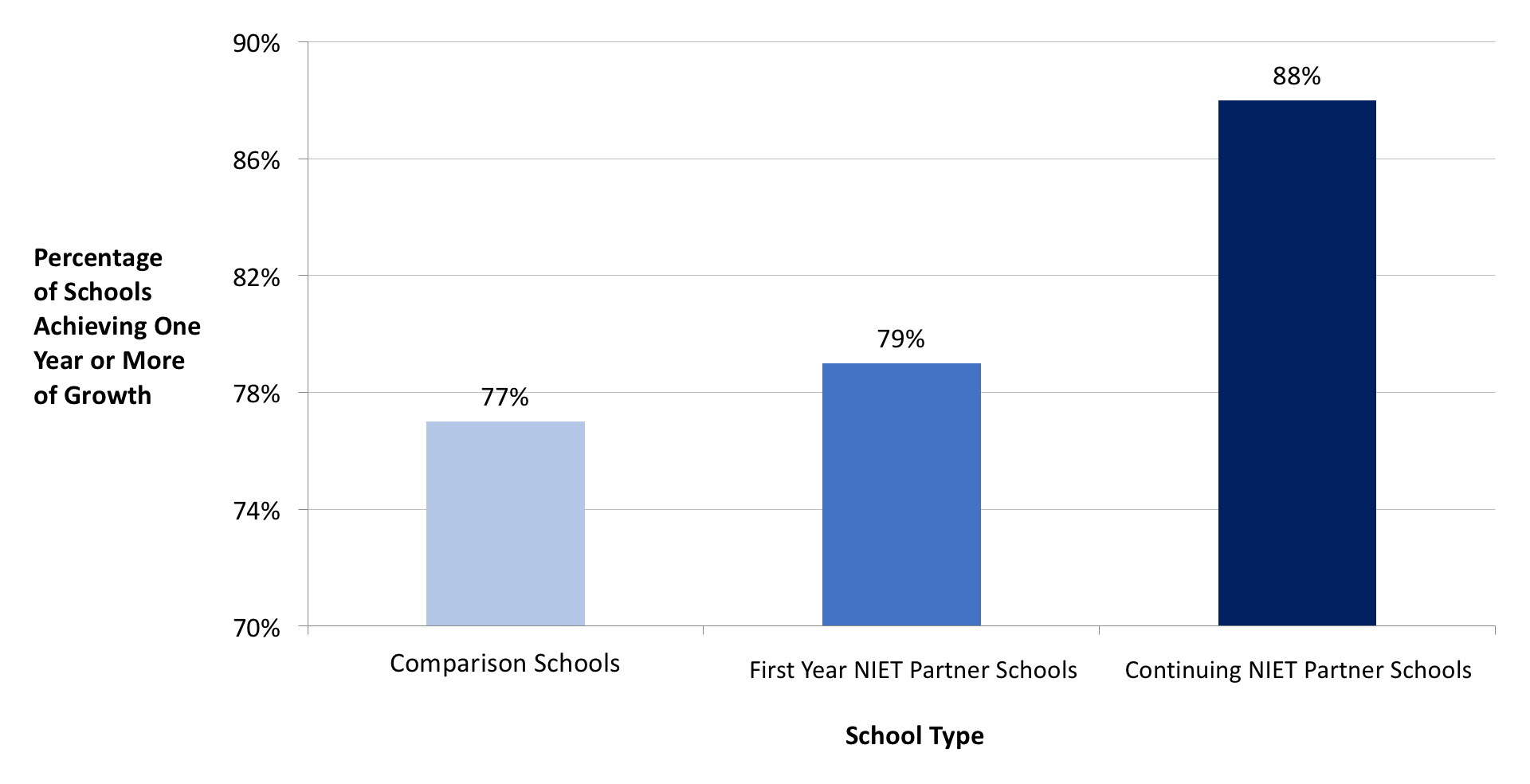 Read more: Research Summary (June 2015).
NIET Partner Schools Retain More Teachers
NIET-Supported Schools Retain More Teachers than Similar High-Need Schools and the National Average
With a national retention rate of 94%, NIET partner schools retain approximately 14% more teachers than similar high-need schools and 10% more than the national average.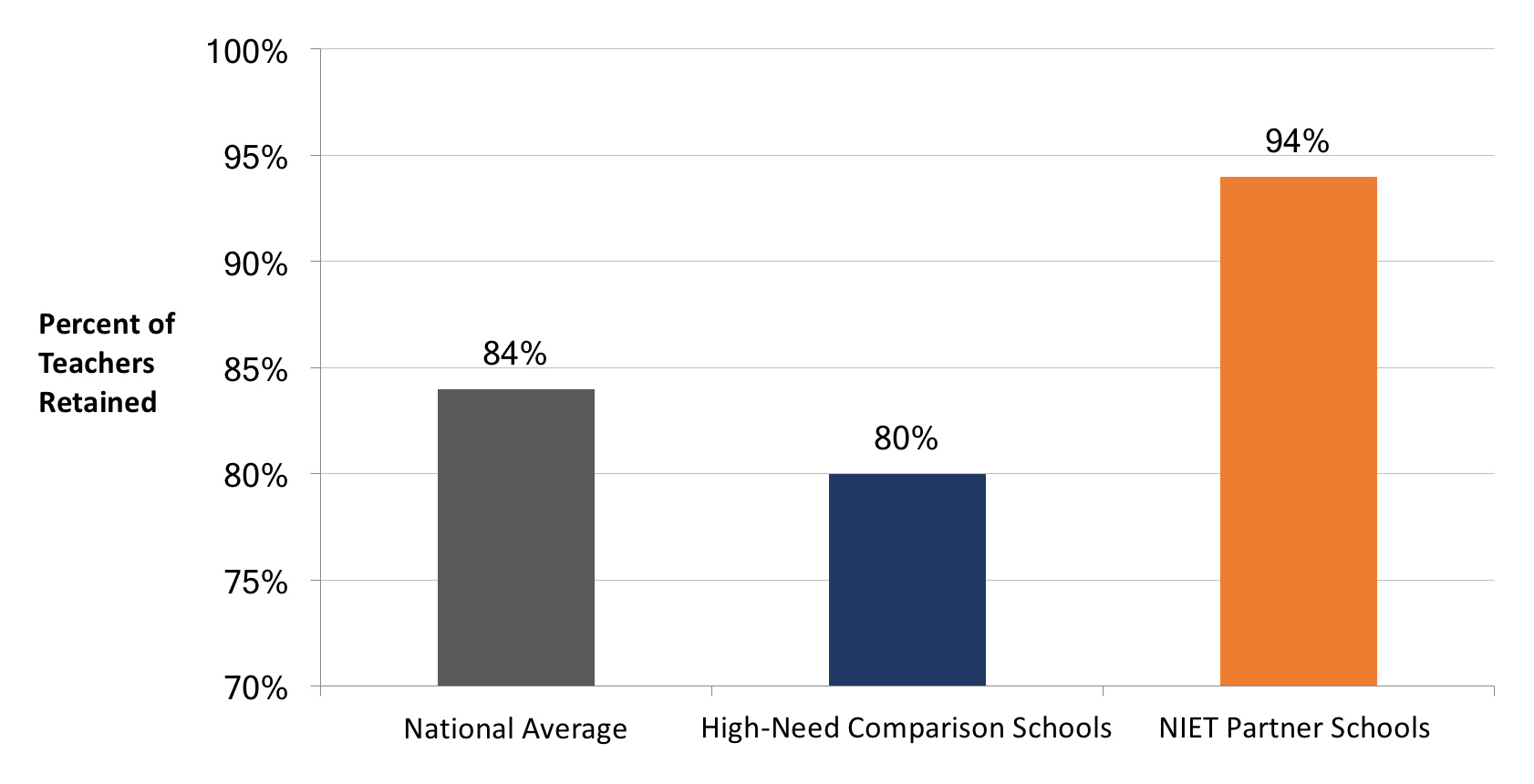 Read more: Staying Power: The Impact of the TAP System on Retaining Teachers Nationwide.


Teachers Report Support for the NIET Teacher Evaluation System
The Majority of Teachers Report Support for NIET's Multi-Measure System of Teacher Evaluation
Teachers accept and see value in NIET's multi-measure system of teacher evaluation. In a 2018 survey of over 5,500 teachers, 92% report support for the NIET evaluation process.
Source: NIET Department of Research and Evaluation


Administrators See Impact of NIET on Student Achievement
The Majority of Administrators Agree NIET's Teacher Evaluation System Leads to Higher Student Achievement
Administrators report changes in student achievement as a result of implementing NIET's initiatives. In a 2018 survey of almost 300 administrators, 96% agree that NIET's teacher evaluation system positively impacts student achievement.
Source: NIET Department of Research and Evaluation