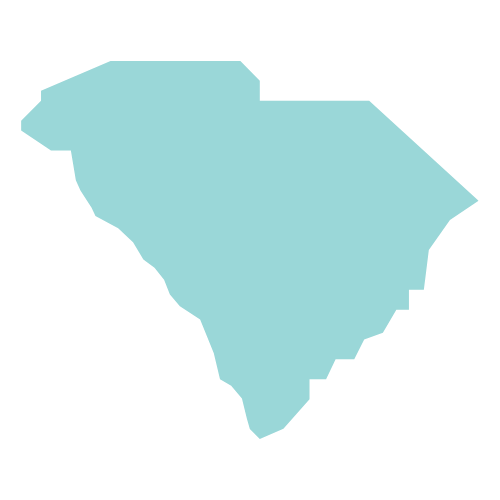 Built on a longstanding partnership with the South Carolina Department of Education to implement sustained systems for teacher leadership, professional learning, and educator evaluation and compensation, NIET and the Department entered a new partnership focused on teacher training. The effort included the development of the statewide teaching standards rubric and ensuring teacher preparation programs, districts and schools align to define and recognize effective teaching. NIET also works with school leaders in the state's highest-need schools to build their capacity as coaches for classroom teachers.
A model for teacher preparation, observation and evaluation
NIET partnered with the South Carolina Department of Education to develop the South Carolina Teaching Standards 4.0, which is based on the NIET Teaching Standards Rubric and serves as the state model for classroom teacher observation and evaluation.
Following the adoption of the new state teaching standards, NIET trained educators statewide, beginning with faculty at higher education institutions' teacher preparation programs across the state, to support them in understanding the new standards and how they impact new teachers entering the classroom. The following year, NIET trained district and school staff in the new standards, enabling them to build their own knowledge while also building a common understanding of what strong teaching looks like in their building. This work impacts 47,000 educators across 80 school districts in South Carolina, and 30 institutions of higher education.
Building school leader capacity
In the 2018-2019 school year, NIET entered a partnership with high-need schools on the list for school improvement, or Priority Schools, in Orangeburg. Through intensive coaching and support for school leaders, NIET is helping leaders build their capacity to coach classroom teachers. For example, NIET coaches support principals in the use of walk-throughs to identify and address immediate needs and provide hands-on coaching to principals as they work to address those needs. In 2020, Mellichamp Elementary School received NIET's School of Promise Award for its efforts to make data-driven decisions and leverage high-quality instructional practices.
In 2020, NIET, in partnership with the University of South Carolina and the Branch Alliance for Educator
Diversity (BranchED), received a 3-year, $2.5 million federal Supporting Effective Educator Development
(SEED) grant to build the capacity of South Carolina's principals and school leaders and advance equity. The focus of support will be on equipping school leaders to increase students' access to high-quality STEM education and social-emotional learning opportunities. The grant will support training in six high-need districts, reaching 150 administrators in 95 schools who serve a total of 58,000 students.
Meeting Partner Demands with Statewide Virtual Instruction Training
NIET partners with the South Carolina Department of Education to provide free virtual instruction training to teachers and principals. The full series aligns to the South Carolina Teaching Standards 4.0 Rubric and covers topics ranging from planning, delivering instruction, and providing an engaging virtual classroom environment. Read more in the South Carolina virtual training web section.