You Get What You Pay For: Why We Need to Invest in Strategic Compensation Reform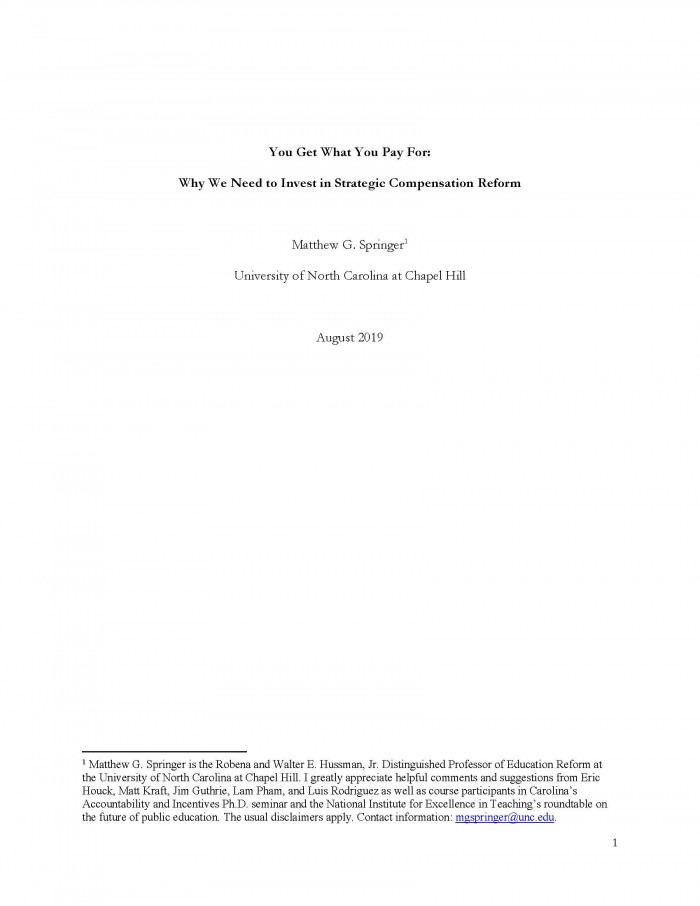 By Dr. Matthew Springer
"You Get What You Pay For: Why We Need to Invest in Strategic Compensation Reform" draws on recent insight regarding the distribution and mobility of highly effective teachers, student access to top-performing educators, and research on the effectiveness of strategic compensation reforms to argue that the single salary pay schedule has resulted in disturbing inequities for students and inefficiencies in resource allocation.
These inequities are particularly alarming given that strategic compensation reforms hold promise for not only improving the quality of public education overall, but ensuring quality educational opportunities for students from traditionally underserved communities. Simply put, strategic compensation reform can meaningfully impact public education, and it is time this potential is recognized and utilized.
Download the full report at https://www.niet.org/pdf/matthew-springer-strategic-compensation.