NIET Research Summary: Fall 2020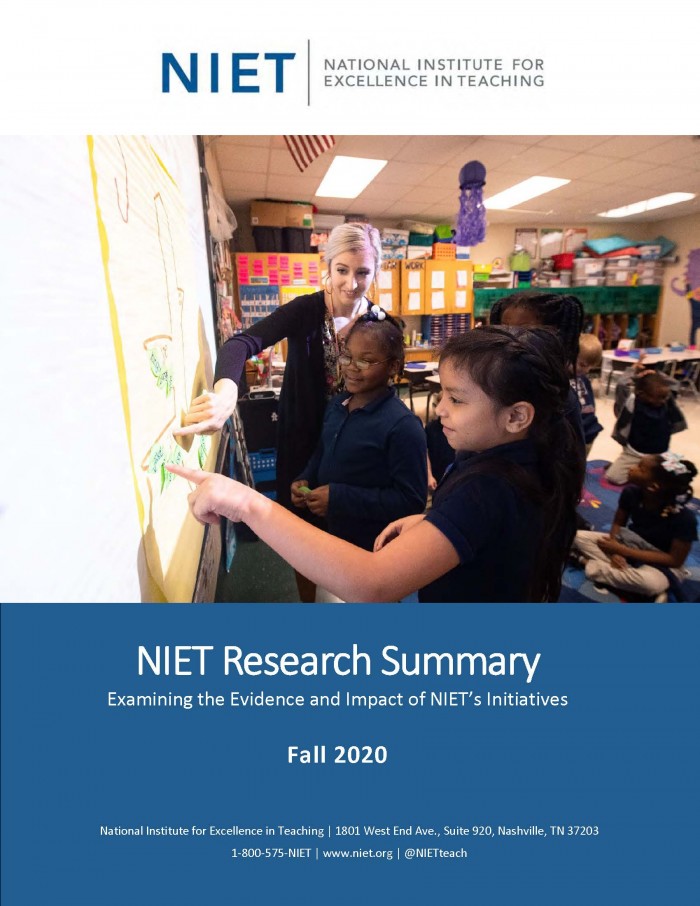 NIET has a 20-year track record of success in improving educator, student, and school outcomes in high-need schools and educator preparation programs. The success of NIET's work is evident in the positive findings from evaluations of impact across multiple locations, as conducted by different researchers employing a variety of methodological frameworks.
In NIET's Fall 2020 Research Summary, we summarize findings from five new studies of recent partnerships and then highlight selected findings from studies of NIET partnerships over the past decade.
The spotlights include:
Mellichamp Elementary School, Orangeburg County School District, South Carolina (Download below)
Cross County School District, Arkansas (Download below)
Louisiana BOLD (Download below)