TAP System Leads to Improved Achievement and Practice in Louisiana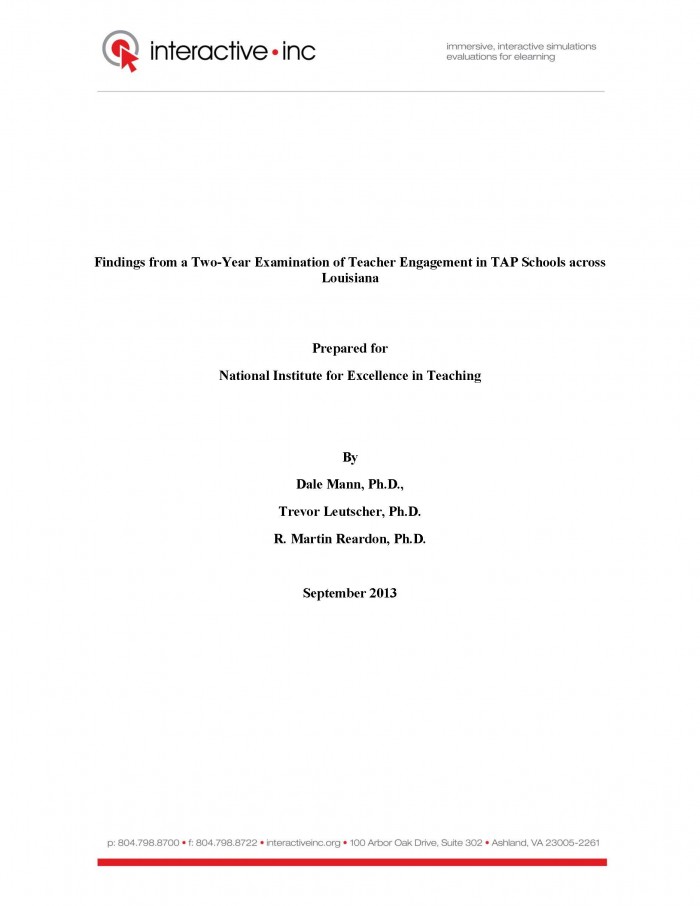 This third-party study documents how TAP: The System for Teacher and Student Advancement improves student achievement and teacher practices compared to similar schools.
Conducted by Interactive, Inc., a national firm specializing in education program evaluation, the two-year study included schools from across Louisiana, including elementary, middle,and high schools in urban, suburban, and rural communities.
Louisiana was selected because it has one of the longest standing TAP implementations reaching back to 2001, with nearly 80 schools participating in the 2012-2013 school year.
The study's lead author, Dr. Dale Mann, concluded that "the TAP schools outperform the comparison schools despite the fact that some of the comparison schools had 'teacher coaches,' 'teacher leaders,' and Professional Learning Communities that resemble TAP's cluster groups.
"The multiple, positive outcomes from the TAP System-participating schools makes the point that intensive,comprehensive, and sustained interventions are necessary to transform schooling."