What Will Make American Education Work?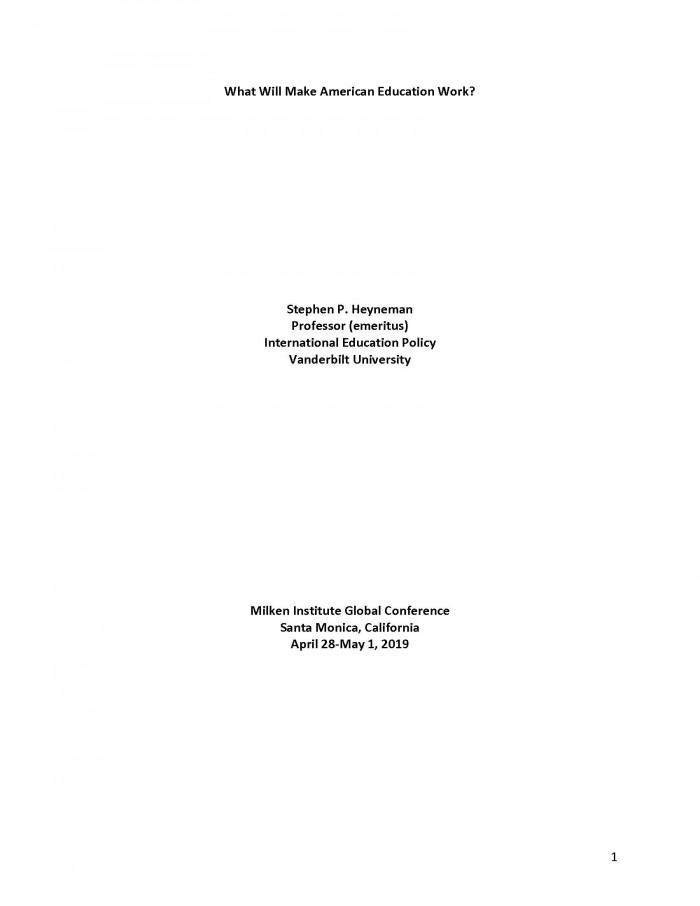 By Dr. Stephen P. Heyneman
The weakness of American schools is unlikely to be overcome by technical solutions. Rather what American education needs is a behavioral change in its students. If students were socialized to understand the value to their community of schooling, the benefit of subordinating themselves to elders, and the absolute obligation to respect their teachers, Americans might see their academic performance soar.