How a Group of Louisiana Schools is Implementing a Bold System to Retain Their Most Effective Teachers
June 15, 2022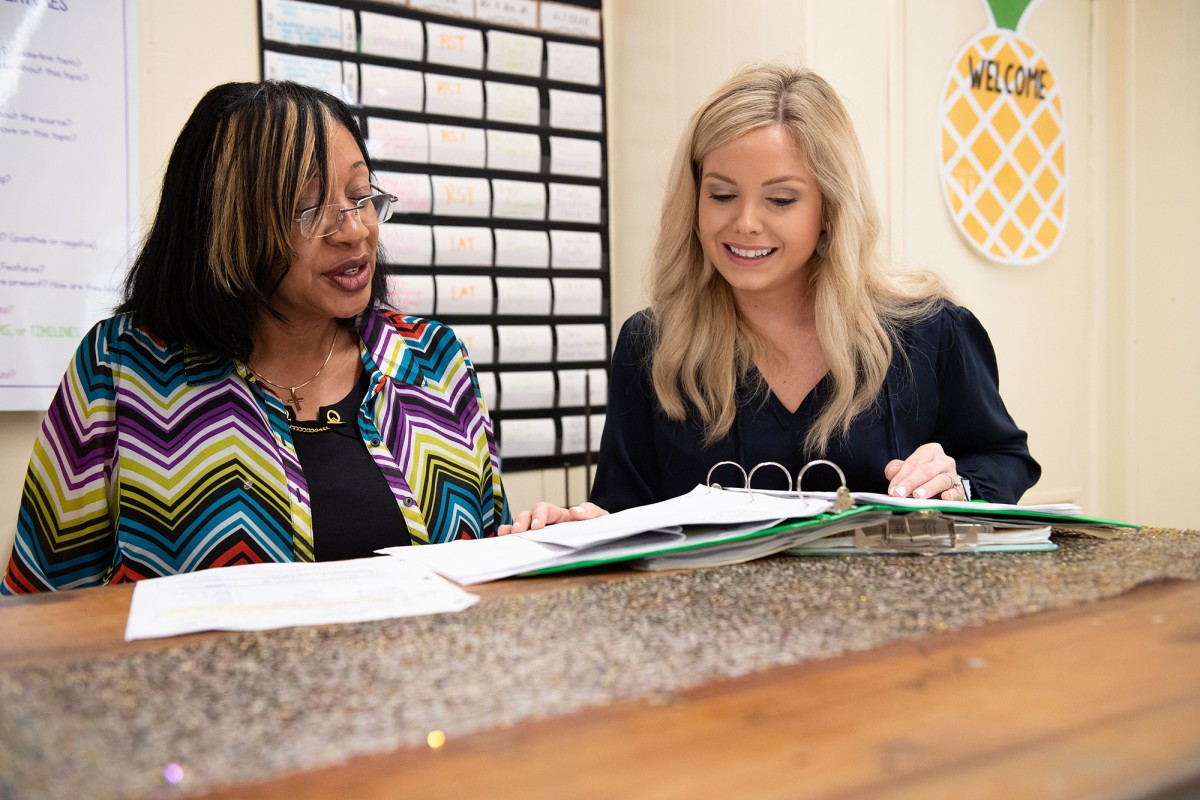 A student's success is directly tied to the effectiveness of their teacher, which is why educator effectiveness is one of the top priorities for school and district leaders. Not only are they focused on increasing the effectiveness of their team, they are also faced with the challenge of keeping their most effective teachers in the classroom to provide stability for the workforce and the consistency needed for students to succeed. With all of the challenges presented by the pandemic, the stakes have only heightened for leaders and they are searching for solutions for increased teacher effectiveness and improved retention of their effective teachers. In Louisiana, a group of schools has found success by using strategies centered around enhancing teachers' work environment and building educator capacity.
In the fall of 2016, NIET began a partnership with traditional school districts and charter schools serving high-need students in Louisiana through a five-year Teacher Incentive Fund (TIF) grant. The goal of the partnership, named Louisiana Building On Leadership Development (LA BOLD), is to increase student achievement by building the capacity of teachers, teacher leaders, and administrators to provide students with access to high-quality instruction. Specifically, NIET supports these schools in utilizing professional advancement opportunities, rigorous instructional evaluation and feedback, ongoing applied professional growth, and a multilayered performance-based compensation system.
In LA BOLD schools, teachers have the opportunity to serve as master and mentor teachers and receive additional compensation for providing support to career teachers, which leverages the contributions of skilled teachers who want to advance their careers and earnings potential without leaving the classroom. Along with administrators, master and mentor teachers form an instructional leadership team (ILT) to deliver school-based professional support and appraise teachers' performance. Master and mentor teachers in these schools also lead weekly professional learning meetings of classroom teachers - called cluster meetings – where teachers examine student data, engage in collaborative planning, and learn instructional strategies that have been field-tested in their respective schools. Professional development continues in each classroom as master teachers model lessons, observe classroom instruction, and support career teachers in improving their teaching methods.
Teachers in LA BOLD schools are also observed several times a year by multiple trained observers under the NIET Teaching and Learning Standards Rubric. The observation results guide both formative feedback for one-on-one mentoring sessions and plans for cluster group meetings, ensuring relevant professional development for teachers and a consistent vision for instruction. Another key strategy used to improve educator effectiveness and retention is implementing a performance-based compensation system, allowing teachers the opportunity to earn annual bonuses based on their increased responsibilities and multiple measures of effectiveness.
The use of these strategies in LA BOLD school systems yielded impressive results over the multi-year partnership period. Each year, the percentage of teachers rated effective increased and the majority of teachers rated effective were retained. From the 2017-18 school year to the 2019-20 school year, the percentage of teachers rated as effective or above increased from 75% to 80%, based on scores using the NIET Teaching and Learning Standards Rubric. In addition, retention of teachers who were rated as effective or above increased from 80% to 95% from 2017-18 to 2019-20.
These results show what is possible when teachers are given proper support and growth opportunities. Providing career advancement opportunities, multiple evaluations paired with individualized feedback, relevant and collaborative professional development, and additional compensation helped these school systems create an environment where educators can thrive. By ensuring teachers continue to grow in their instructional skills and stay in the same school system, the LA BOLD partnership provides students in these schools a better chance to be taught by effective teachers. This model is a promising strategy for schools looking to improve educator effectiveness and retention at a time when they are most critical.