NIET Overview: Who We Are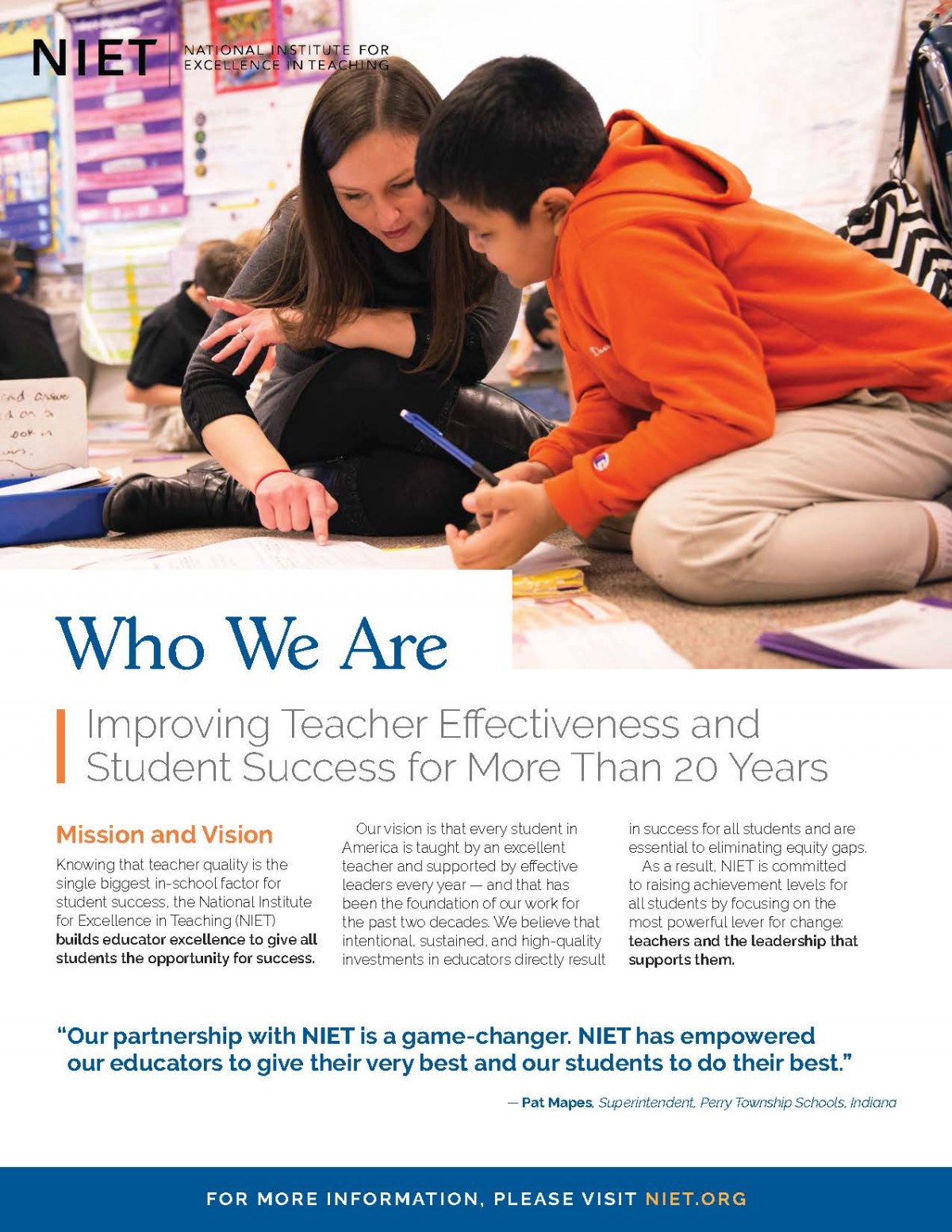 Over the past two decades, NIET has helped our nation's schools and districts earn historic results in student achievement. Knowing that teacher quality is the single biggest in-school factor for student success, NIET builds educator excellence through proven strategies that increase opportunities for all students. NIET's key areas of focus are school improvement solutions, teacher and leader development, the TAP System for Teacher and Student Advancement, rubric and observation systems, and educator preparation partnerships.
Download the summary at https://www.niet.org/pdf/niet-overview-who-we-are.