NIET Rubric Companion for Virtual Instruction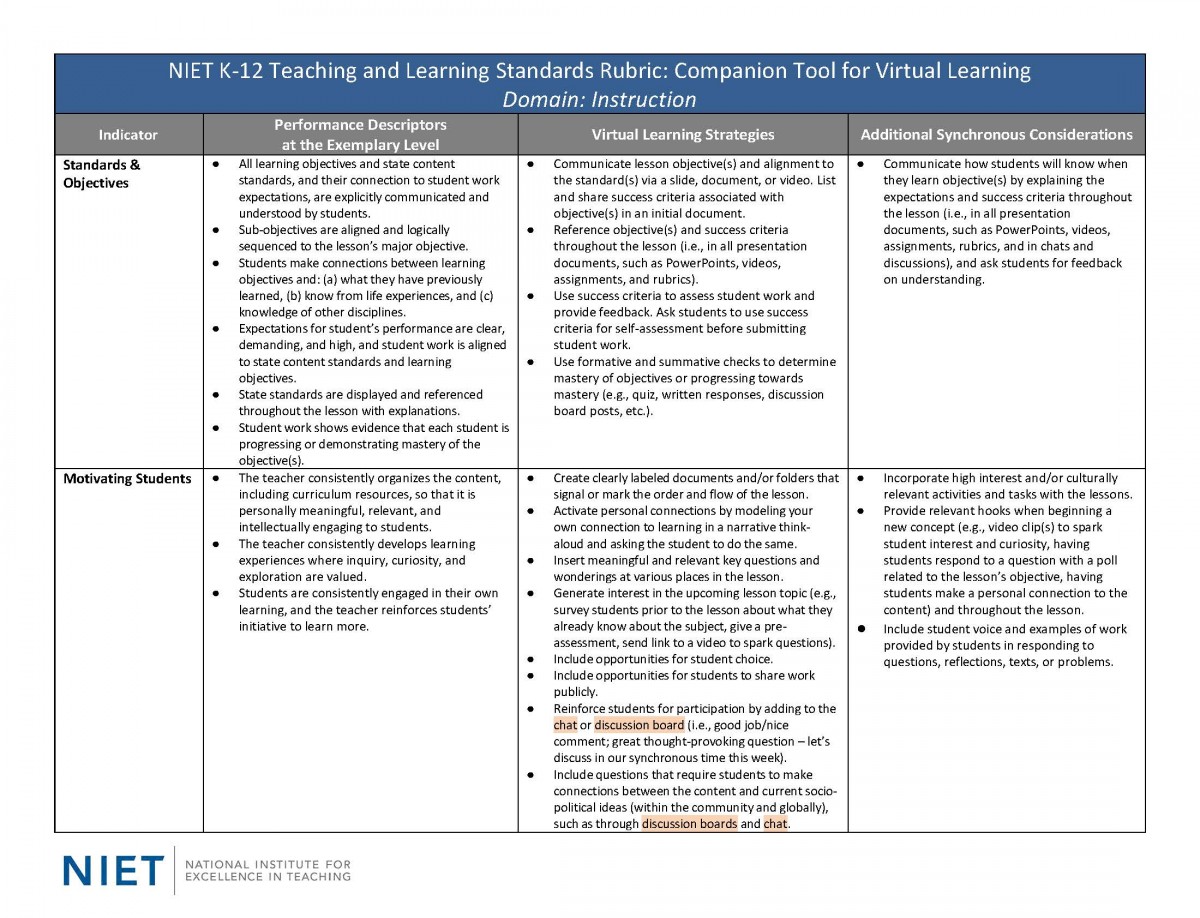 As teachers move to virtual learning, many are asking how strong teaching practices translate to the online environment. NIET has developed a tool, the NIET Rubric Companion for Virtual Instruction, to describe what key instructional indicators should look like and sound like when planning and delivering virtual learning. The tool describes instructional practices for both asynchronous and synchronous learning, as well as additional considerations for synchronous learning.
This tool is designed to be used alongside the NIET K-12 Teaching and Learning Standards Rubric, but it could support any teacher or leader to deepen their understanding of high-quality virtual learning instruction. The tool streamlines the NIET rubric to focus on the key indicators and descriptors of strong instructional practice that are particularly relevant in a virtual space, and it includes specific examples and strategies for how those indicators could be adapted. NIET will continue to add and modify this tool as we learn more effective virtual learning strategies.
Below are templates, examples, and guiding questions to accompany the Companion Tool, as well as information about trainings.