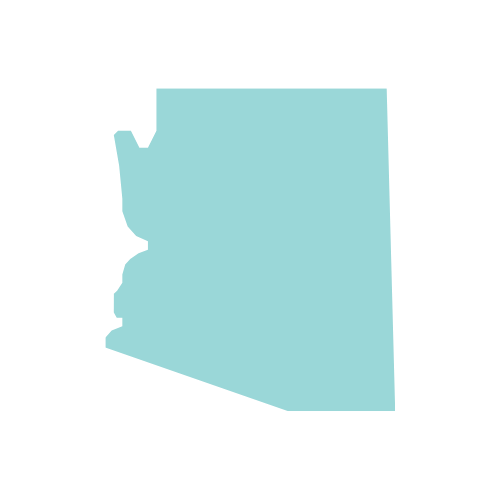 For more than a decade, NIET has worked with school districts and teacher preparation programs across the state of Arizona to improve the skills of both veteran and aspiring teachers to support student learning. NIET currently works with 44 high-need schools across six school districts.
Higher education partnerships build a pipeline of well-trained teachers
Our work began with several school districts in the Phoenix area that were starting to coordinate more closely with Arizona State University's Teacher College to recruit new teachers with the skills to be successful in their first year, particularly with high-need students.
One of the key features of the partnership was the adoption of the NIET Teaching Standards Rubric—describing effective teaching across a range of classroom practices—by districts and the ASU teacher preparation program. This common language around strong teaching provided consistency between the expectations in teacher preparation programs and those of the schools hiring new teacher candidates. As this work proved effective, other universities joined, including Northern Arizona University. University partners embed the NIET teaching standards into their teacher preparation coursework and field experiences.
Support for high-need schools and districts drives student success
At the school level, districts worked with NIET to build job-embedded professional learning structures in their highest-need schools to provide teachers with support to continuously improve their classroom practices.
The heart of the support system was the development of teacher leaders serving on school-level leadership teams with their principals. Teacher leadership roles were instructionally focused, with release time, training and resources to lead weekly collaborative learning teams, and individual coaching in each teacher's classroom. This structure expanded the amount of instructional leadership capacity in each building, and supported a system for continuous improvement of teaching and learning.
The results of this investment over the course of a decade can be seen in the remarkable success achieved by individual schools, and by districts. Wildflower Accelerated Academy in the Avondale Elementary School District outside of Phoenix is a powerful example. Recognized in 2019 with the prestigious NIET Founder's Award for excellence, Wildflower's high-need student population surpasses more affluent students on the state achievement system. This success is reflected districtwide in Avondale, where student achievement and state ratings are significantly above neighboring districts.
NIET has also supported significant academic achievement in the Chinle school district, located in the Navajo Nation. Chinle's primarily Native-American student population faces high levels of poverty and significant challenges getting to school given the distance involved. Chinle partners with NIET to build structures of support in schools that support school and teacher leaders to set goals, design learning to meet these goals, adjust based on student learning needs, and continue to improve instruction in every classroom. Chinle was recognized at a state level conference in 2018 for its progress in raising student academic achievement at faster rates and closing achievement gaps. NIET selected Chinle Elementary School as a Founder's Award Finalist in 2020. More about the Chinle district can be found on NIET's Stories of Success page and in NIET's 20th Anniversary Special Edition Magazine.
In 2020, Phoenix's Roosevelt Elementary School District, serving 9,000 students in pre-K through eighth grade, began partnering with NIET on a Targeted Support and Improvement (TSI) School grant under the Arizona Department of Education. The project includes 15 out of the district's 19 schools that have been identified by the state as needing support. NIET provides principal coaching, teacher leader support, and is helping to transform professional learning communities into data-driven decision-making hubs based on the individual needs of teachers and students.