Educator Preparation Partnerships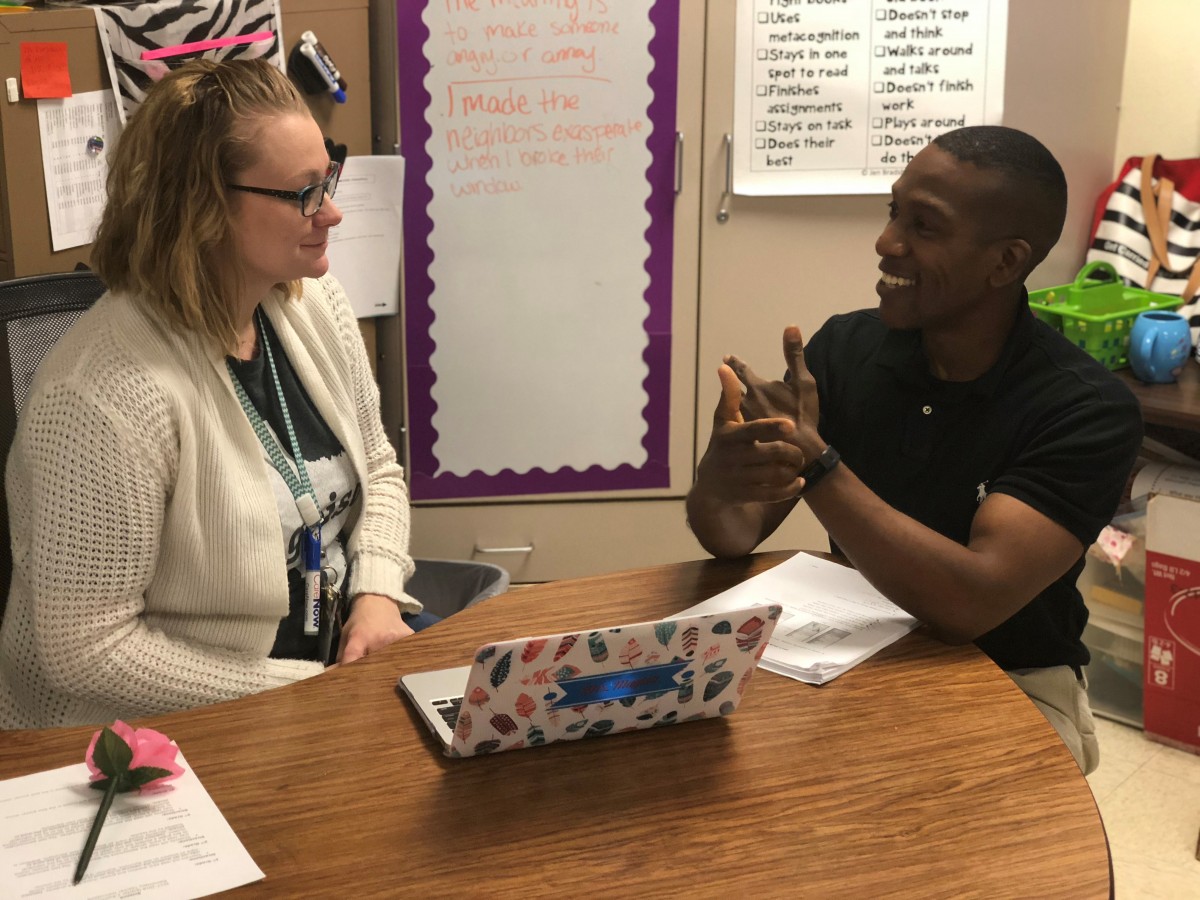 We work hand in hand with higher education institutions to prepare the next generation of effective teachers.
They know about teaching. They know how to plan a lesson. They know how to assess student learning, and they can manage student behavior. Our teacher candidates come out more like a second-year teacher than a first-year teacher. If that's not a revolution in education, what is?

Dr. Gale Stocks, Site Coordinator, Texas Tech's TechTeach Program
NIET works hand in hand with over 75 universities to prepare a pipeline of the next generation of effective educators. By strengthening the connection between K-12 and higher education institutions, our partnerships effectively prepare aspiring teachers for the expectations of the classroom.
Specifically, NIET helps educator preparation programs embed research-based, effective principles into coursework and clinical practices. We work alongside higher education leaders to help them successfully align instructional practices with clinical placements and coursework expectations.
NIET provides formal overview training to the teacher candidates so they can see the full picture: the rubric's components, how the indicators fit within them and which descriptors demonstrate the indicators. As students matriculate through their program, they increasingly become able to recognize the indicators weaved throughout it.
Our approach produces reliable results. Teacher candidates graduating from NIET-supported programs enter the classroom well-prepared to work with students and are often comparable to a second- or third-year teacher.
We partner with teacher prep programs through four key components. Universities can engage on any of the four—or all of them.
Adoption of NIET Teaching Standards Rubric
We license our NIET Teaching Standards Rubric to institutions and provide support for clinical supervisors to use the rubric to evaluate teacher candidates during their student teaching phase.
Training for Clinical Supervisors, Teacher Candidates and Placement Teachers
Going beyond the three-day introductory evaluation training, NIET trains clinical supervisors, and mentor teachers and/or teacher candidates on the NIET Teaching Standards Rubric or another high-quality instructional framework. The training includes post-conferencing, connecting student work to observation and taking a deeper dive into the key indicators.
Internal Alignment and Course Mapping
Institutions weave the rubric's language and indicators throughout the teacher candidates' courses of study. By the time they are ready for their student-teaching phase, they will have exposure to and be able to incorporate the language from the rubric in their communication.
NIET trains the instructors with whom teacher candidates are placed for residencies on the terms and indicators of effective instruction. This educator's role is to evaluate the student teachers on the rubric that they've already become comfortable and familiar with through their coursework and coaching from clinical supervisors.
Wraparound Services and Web-based Tools
Through our online EE PASS portal, NIET allows teacher candidates, cooperating teachers and faculty members to complete self-paced modules and to see elements of effective instruction linked to the indicators and the rubric. If a teacher candidate's area of refinement (or need) is student grouping, for example, they can click into a classroom and watch a teacher model that indicator, then, in the same tool, read how that lesson was scored on the rubric.
Administrators use NIET's data management tool to see in an at-a-glance dashboard how all teacher candidates are scoring on the different indicators. This allows institutions to make informed decisions about where to develop, close gaps and provide additional professional learning.
We also help educator preparation programs create their own modules to use through customized support, follow-up training, rubric development and continued support.
Read the NIET Service Summary: Educator Preparation Partnerships.
Read about NIET's higher education partnerships in practice.
Examine notable results of key partnerships in NIET's Higher Ed Brief.
Download the Teacher Quality Partnership (TQP) Flyer: Equipping Indiana's Next Generation of Effective Educators at Marian University
Learn more about the impact of the Leadership Instruction for Teachers (LIFT) program in Louisiana and Texas.
Read about NIET's 2020 U.S. Department of Education Supporting Educator Effectiveness Development (SEED) grant with the University of South Carolina and the Branch Alliance for Educator Diversity (BranchED).