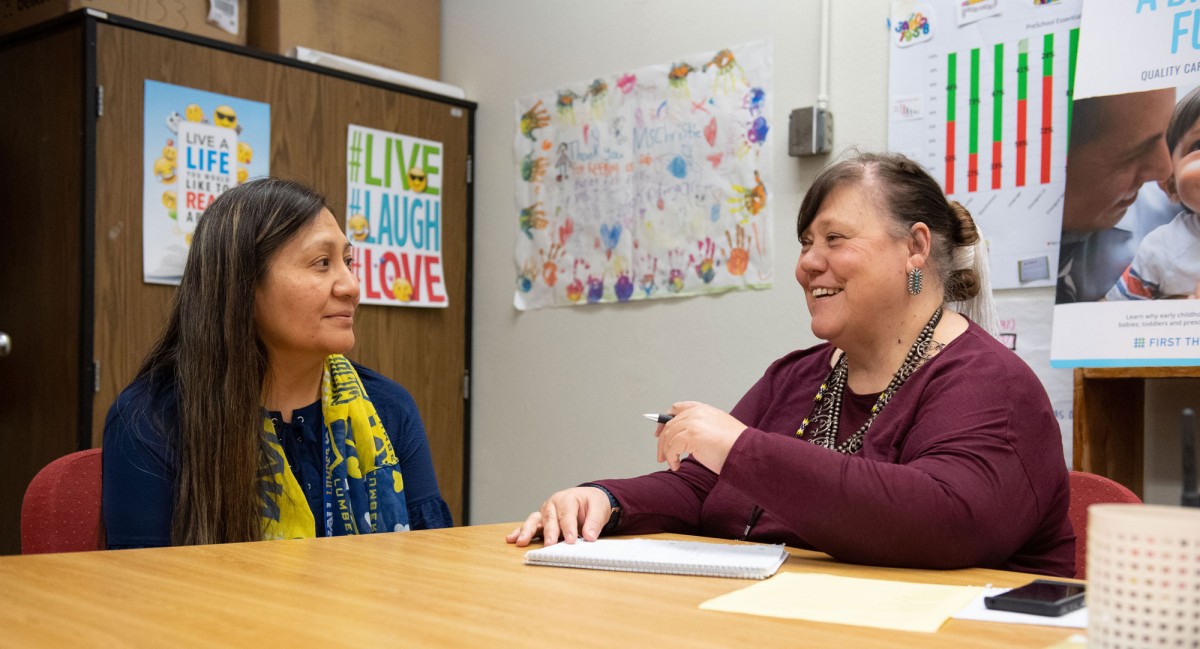 Our Principal Rubric and Leadership Series empower principals to advance instructional excellence and equity.
The Principal Rubric is the most comprehensive tool for leader development I have encountered. It allows me to focus on the areas that will impact our school success in the most effective ways.

Michele M. Smith, Pierceton Elementary School Principal, Whitko, IN
NIET believes effective leaders must establish, communicate, and activate a compelling vision of excellence; prioritize and create instructional coherence; develop high expectations and equitable opportunities; build the capacity of others; and model integrity and build trust.
To support principal growth and development, NIET has developed a Principal Standards Rubric and Principal Leadership Series. These services are designed to build essential mindsets and skills that help principals elevate their practice and create a culture to advance instructional practice and improve outcomes for all students.
Principal Standards Rubric
The Principal Standards Rubric defines excellence in school leadership represented in six domains:
School mission, vision, and strategic goal setting
Instructional leadership
Capacity building
School environment/community and campus climate
Ethics and integrity
School operations/management
The domains and their research-based performance indicators serve as a tool for leadership coaching, support, and evaluation. Principals will gain access to complementary support in the EE PASS portal, including online resources, videos, training modules, and evaluator certification.
Additionally, principals will receive an opportunity to attend a 2-day rubric training to obtain an understanding of the rubric as a tool to support principal growth as well as learn the evaluation and observation process. Virtual training will be available starting summer 2020.
For more information, download the Principal Standards Rubric Flyer.
Read reflections from leaders who participated in the NIET Principal Standards Rubric pilot.
Principal Leadership Series
The Principal Leadership Series supports school leaders in growing their capacity to serve all students. The multiday training series focuses on three critical areas:
Creating and Communicating a Culture of Equity (2 days)

Defining educational equity and identifying practices to promote equitable access
Determining the equity mindsets needed to address issues of inequity
Examining current context around school culture and equitable practices

Building Shared Instructional Leadership (4 days)

Knowing the elements of the instructional core and the connections between each component
Creating and utilizing a leadership team structure that builds leader capacity to recognize instructional rigor, support teacher effectiveness, and make decisions that lead to student success
Implementing leadership team structures that are driven by student and teacher data to inform action steps, and understanding their role as lead learner

Sustaining Reflective Practice through Continuous Improvement and Coaching (2 days)

Being able to plan the implementation of intentional leadership structures to incorporate reflective practices both individually and collaboratively
Understanding how coaching grounded in student data can deepen the reflective process and impact student achievement
Being able to implement strengths-based coaching grounded in student evidence to strengthen a school culture.
Virtual training will be available starting summer 2020.
Download the NIET Principal Leadership Series Flyer.