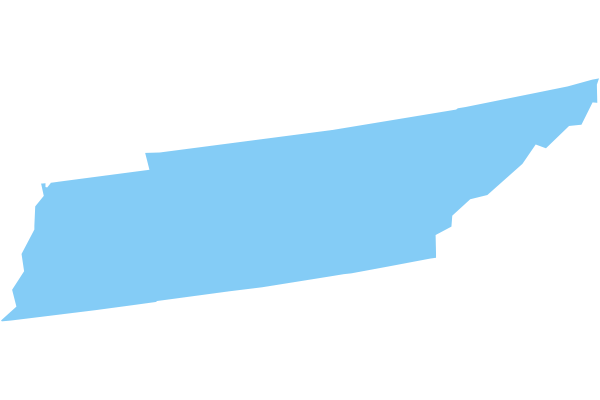 Through a longstanding partnership with the Tennessee Department of Education, NIET has helped develop the statewide teacher evaluation system and worked with high-need districts across the state to support school improvement and success.
Improving instruction with TEAM
NIET teamed with the Tennessee Department of Education in the development of the statewide Tennessee Educator Acceleration Model (TEAM) evaluation system. The TEAM classroom observation rubric is based on the NIET Teaching Standards Rubric and provides teachers with feedback on multiple indicators of classroom practice.
NIET supported the state in providing in-depth training and certification for TEAM evaluators statewide over the summer of 2011, and created a web-based portal to house evaluation data, as well as tools and resources accessible to Tennessee educators. Tennessee evaluators use an NIET-supported portal to be certified, and the portal also provides a range of resources for evaluators and teachers.
Over 78,000 educators in more than 1,800 schools are impacted by this work. NIET continues to support eight TEAM coaches regionally across the state who provide support for districts and schools in observing classroom lessons and providing follow-up support to teachers.
Targeted partnerships improve classroom instruction at high-need schools
In addition, NIET works with individual districts, including Knox County, to support school improvement raising the effectiveness of classroom instruction across the building. In 2020, Sarah Moore Greene Magnet Academy received NIET's School of Promise Award for embracing a culture of data-driven collaboration and making ongoing investments in professional learning and coaching for teachers.
In 2020, the Tennessee Rural Acceleration and Innovation Network (TRAIN) was established in partnership with NIET, The Ayers Foundation, the Ayers Institute for Teacher Learning and Innovation, and State Collaborative on Reforming Education. The goal was to support 15 rural districts as they prepared for back-to-school and considered what professional development their teachers and leaders most needed for 2020-21. Most of the districts are considered economically distressed or at-risk. The district partners are Benton, Chester, Decatur, Gibson SSD, Hardin, Haywood, Henderson, Henry, Hickman, Lauderdale, Lawrence, Paris SSD, Perry, Unicoi, and Wayne County. Read more about TRAIN.
Our rural district partnerships also include Jackson County, where we have had success in supporting and sustaining school improvement.
In 2020, NIET entered into four new partnerships through its School Improvement Initiative, including work with the Tennessee School for the Deaf, Tennessee School for the Blind, Haywood County Schools, and DeKalb County Schools. NIET is also part of a new grow-your-own grant with Tennessee Tech to establish and strengthen teacher pipelines in six districts.