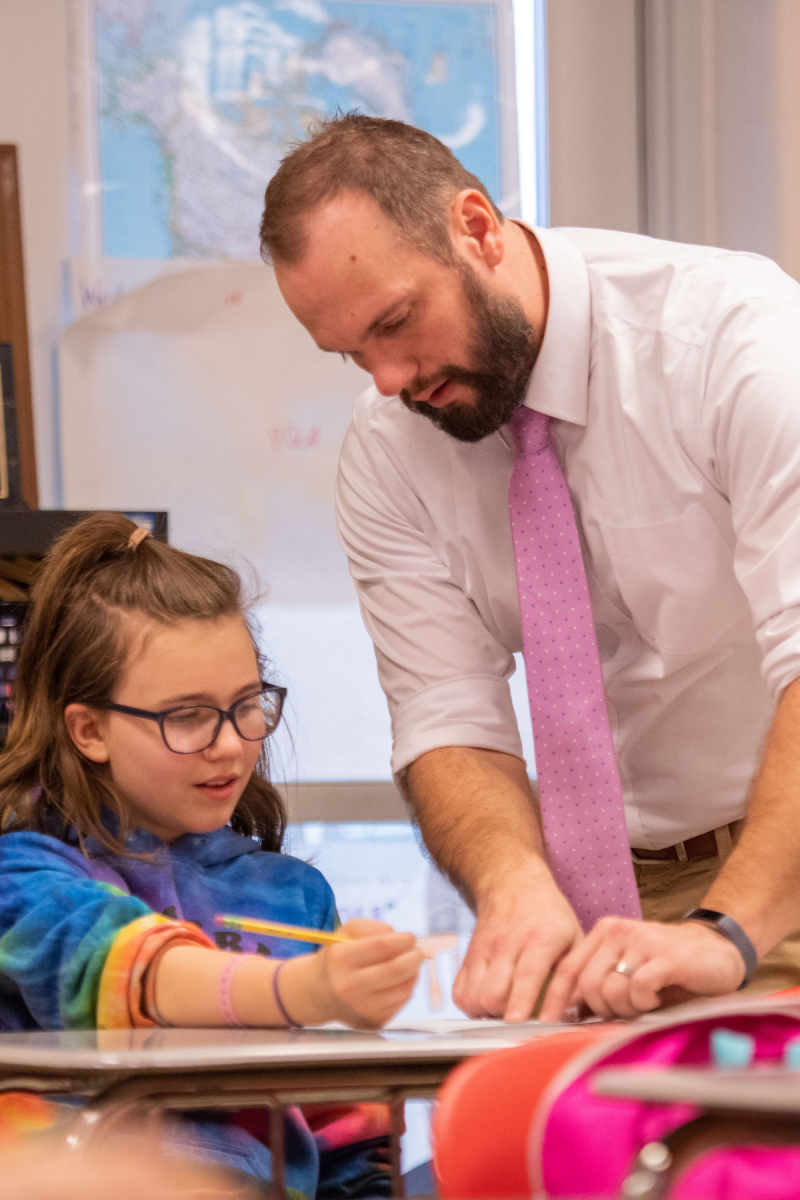 NIET has a longstanding presence in Tennessee, working with districts across the state to build teacher and school leader instructional capacity, develop strong school cultures, and create networks among rural districts.
---
Targeted partnerships improve classroom instruction at high-need schools
NIET partners with school districts, including Knox County, to support school improvement by raising the effectiveness of classroom instruction across the building. In 2020, Sarah Moore Greene Magnet Academy in Knox County received NIET's School of Promise Award for embracing a culture of data-driven collaboration and making ongoing investments in professional learning and coaching for teachers. Another Tennessee partner, Dodson Branch School in Jackson County, has also made strides in student achievement, moving from a 3/5 to a 5/5 rating on the Tennessee Value-Added Assessment System (TVAAS).
In 2020, NIET entered into four new partnerships including work with the Tennessee School for the Deaf, Tennessee School for the Blind, Haywood County Schools, and DeKalb County Schools. NIET is also part of a new grow-your-own grant with Tennessee Tech University to establish and strengthen teacher pipelines in six districts.
---
Innovation in rural districts
In 2020, the Tennessee Rural Acceleration and Innovation Network (TRAIN) was established in partnership with NIET, The Ayers Foundation, the Ayers Institute for Teacher Learning and Innovation, and State Collaborative on Reforming Education. The network provided critical support for rural districts in navigating the challenges of teaching and learning during the pandemic, and highlighted the importance of deepening capacity and strengthening support for educators in Tennessee's rural areas.
Based on the success of the network in year one, the partnership has expanded its reach in year 2 in 2021-22 to target its investment into rural school districts with the greatest need. Of the counties supported by TRAIN, five are considered economically distressed by the Appalachian Regional Commission and 19 are considered at-risk.
---
Improving instruction with TEAM
NIET works with districts to use the Tennessee Educator Acceleration Model (TEAM) evaluation system to support teacher professional growth and development. The TEAM classroom observation rubric is based on the NIET Teaching Standards Rubric and provides teachers with feedback on multiple indicators of classroom practice.