Great Principals, Great Schools
Lubbock, Texas | 2017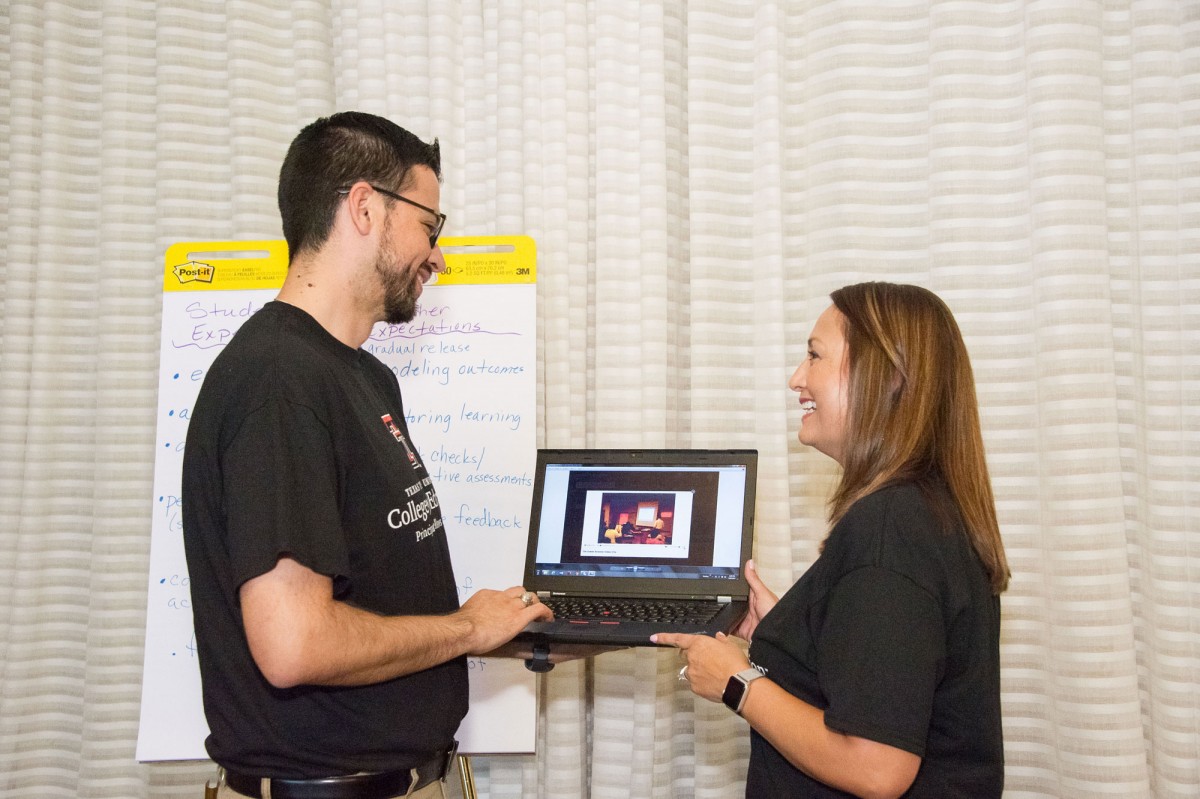 The Scene
Great school leaders are essential to student success. This makes the importance of well-prepared principals one of the most important things for districts to get right. Yet too often, principal preparation does not prepare school leaders in the key areas that are essential for success, particularly in high-need schools. The Leadership Instruction for Teachers (LIFT) Program, a partnership among NIET, Texas Tech University and K-12 school districts, is designed to significantly improve the selection, training and placement of effective school leaders.
The Challenge
Principals must be ready to support and advocate for their students on day one—this is one job where there is no time for a learning curve. Yet too many principal preparation programs fail to prepare new principals to be strong instructional leaders, in addition to the many other demands of the position.
The New Approach
In 2015, NIET and Texas Tech University partnered in a federal Supporting Effective Educator Development (SEED) grant to address this problem by creating an innovative principal preparation program through a competency-based fellowship in one of nine participating high-need school districts across Texas and Louisiana. The 15-month program offers future school leaders (fellows) hands-on experiences of school leadership in collaboration with highly skilled veteran leaders and university preparation. Evaluation of the impacts of the program show successful recruitment of high-quality principal candidates into the program, improved candidates' leadership and coaching skills, and candidates' positive perceptions toward the program.
After completing a rigorous selection process, admitted fellows are placed in schools within a participating district to serve as an interim assistant principal during the yearlong, job-embedded clinical experience while taking courses from the university that have been aligned to core competencies. These competencies include data-driven decision-making, instructional leadership, and human capital development. Each fellow is mentored by a high-quality principal coach and a university coach from the faculty during their time as an interim assistant principal.
The university coach, in particular, is key to the fellow's clinical experience. This person provides weekly support to each fellow and conducts monthly site visits that support both the fellows and the mentor principal—meaning that the skills of the mentor principal are also developed over the course of the program. The university coach also helps the fellows connect to partner district central office resources and specialists to help the target school achieve its school improvement goals.
The Results
The Principal Fellow Program has grown my leadership skills in that I am now able to coach teachers to understand where they are at, where their students are at, and what they need to do to grow. The program has really taught me how to lead other adults.

Amanda Rodriguez, Principal Fellow Program Graduate
A recent study documented how the program has created a pipeline of exemplary principals. Fellows increased their leadership skills as demonstrated by improvement in skills measured by state standards, showing improvement in Instructional Leadership, Executive Leadership, and Strategic Operation. Following the fellowship, participants became assistant principals in high-needs schools within their districts.