Planting the SEEDs for Success
Phoenix, Arizona | 2017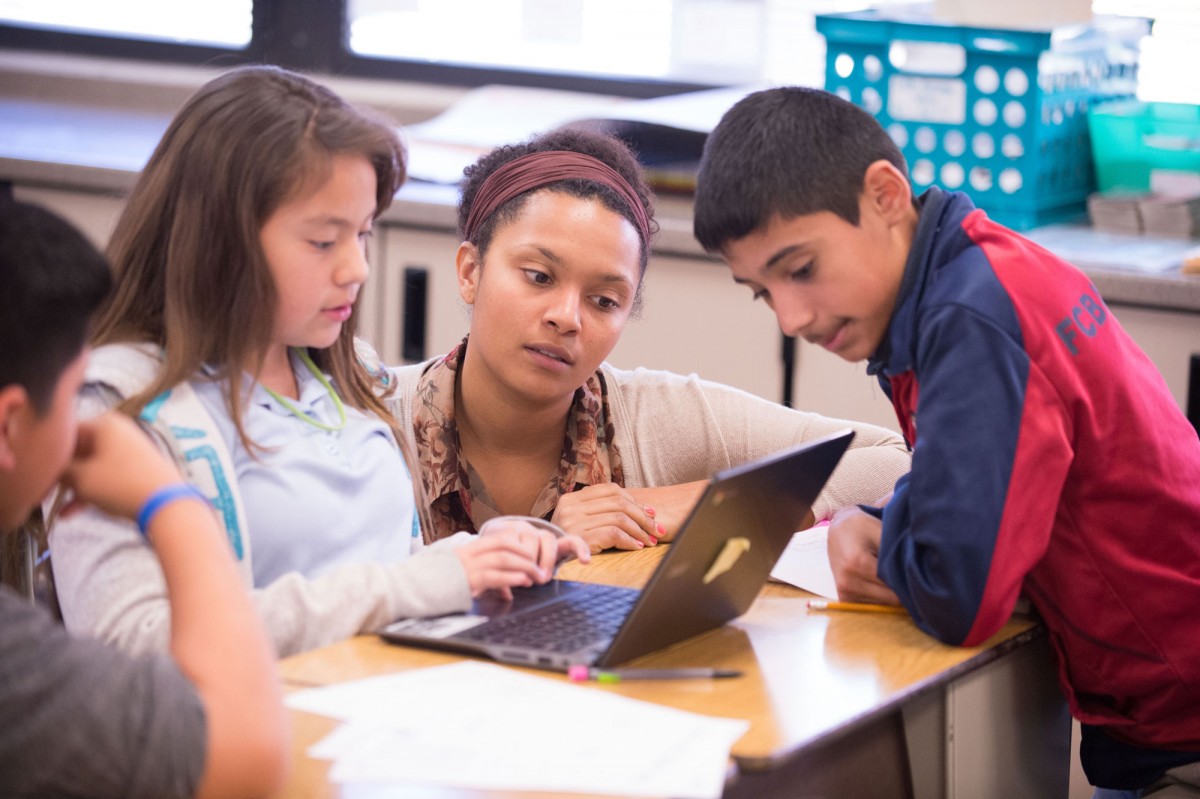 The Scene
To address a growing and significant shortage of teachers with expertise in STEM fields, Arizona State University (ASU) and several high-need K-12 districts across Arizona joined NIET to design solutions with the support of a federal Supporting Effective Educator Development (SEED) grant in 2013.
The Challenge
One of the most pressing challenges in K-12 education is the shortage of teachers with STEM expertise. For example, researcher Richard Ingersoll reports that more than 28,000 STEM teachers leave the profession each year. This problem is particularly acute in high-need schools which struggle to recruit and retain effective STEM teachers.
The New Approach
The partnership decided to approach this challenge in a new way by preparing highly skilled middle and high school math and science teachers, pairing intensive classroom preparation with quality training in STEM subjects, and placing these new STEM teachers in high-need districts and schools. Support structures in each school are designed to help retain STEM teachers as well as provide opportunities for professional growth and advancement into leadership roles. The innovative practices pioneered in this partnership have been integrated into both clinical practice and coursework in ASU's teacher preparation program.
STEM teacher candidates are trained to connect strong instructional practices with the deep content needed for success in STEM subjects. ASU and NIET worked with the partner K-12 districts to create a process for identifying a strong mentor teacher for each STEM teacher candidate. Once paired, mentors and their teacher candidates participated in intensive STEM training together. This additional training was delivered by the ASU Engineering Department. By training together, mentors were well-prepared to support teacher candidates to build their STEM knowledge and skills, and deliver high-quality STEM lessons.
The Results
My principal couldn't believe I was a first-year teacher. My exposure to best practices at ASU and in my student teaching experience at a partnering school put me head-and-shoulders ahead of expectations. I looked at the evaluation rubric before my first observation and thought, 'I've got this.'

Lorialle Haynes, Teacher, Collier Elementary School
On average, teacher candidates performed above expectations by graduation, and were ready to enter the classroom. Ninety-three percent of STEM teacher candidates graduated and 96% of the graduates obtained a teaching position within one year of graduation. Eighty-two percent secured a teaching position within a Title I school. The partnership's strategic approach to recruitment, training and placement has proved highly effective.
Read more information about the impact of NIET's higher education partnerships.