Students Speak Out on Owning their Learning
July 14, 2021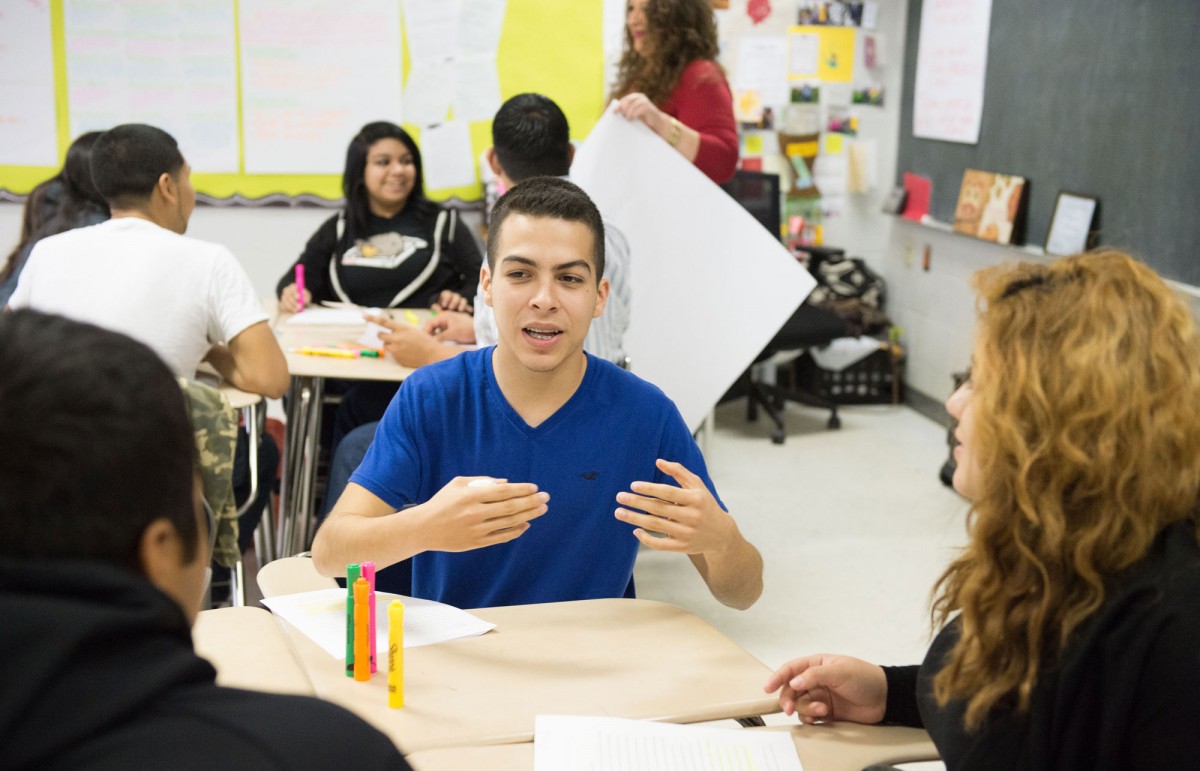 #NSI2021 kicks off with key teacher actions that lead students to take charge of their progress
Focusing on high-quality instruction is the best way to recover and accelerate learning after the past two school years, and that includes creating opportunities for students to take ownership of their learning. That is why NIET chose to focus on student ownership and the shifts educators can take to deepen their teaching and leading practices for the 2021 National Summer Institute.
As schools and districts prepare for 2021-22, about 500 educators have gathered at NSI to dig into how to better support student-led learning and hear directly from students themselves about their needs. NIET opened the two-day event by talking with a panel of students from eighth to 12th grades to hear what ownership of learning means to them and what teachers can do to reach this level of depth. Here is what they had to say.
What Is Student Ownership?
Initiative. Involvement. Independence. Qualities That Make Students Successful Beyond the Classroom.
Student panelists – Alyssa Biela (Somerset High School, Somerset ISD, Texas), Gabby Martinez (Landry High School, Algiers Charter School Association, Louisiana), Logan McCleese (Perry Meridian High School, Perry Township Schools, Indiana), and Ricardo Medina (Somerset Junior High, Somerset ISD, Texas) – think of education as not only impacting academics, but also building character.
"A big part of student ownership is taking the initiative to better yourself," said McCleese. "That is the student wanting to do better, wanting to improve, and wanting to learn. The second part of that is student involvement, such as voicing our opinions here on how we'd love to be taught. Every school is different, every student is different, and personal application is super important."
For Medina, "responsibility" is key, both for managing tasks in class as well as applying his learning to other classes and the real world. Martinez values feedback that allows her to self-reflect and have the freedom to correct her own mistakes.
Fostering such qualities in students requires educators to make intentional, instructional shifts that move beyond student engagement to student ownership. NIET's Teaching and Learning Standards Rubric includes specificity around what this most effective level of instruction can look like and strategies that create equitable access to high-quality instruction. NIET CEO Dr. Candice McQueen explained that reaching this "highest education destination" will make schools more successful.
"Student engagement reflects what students are doing and understanding about their learning," Dr. McQueen said. "When students own their learning, they know how to apply their learning in different contexts and take responsibility for their progress."
"NIET has consistently pushed for seeing learning through the lens of students by how we serve, coach, and support teachers," said NIET President Dr. Josh Barnett. NIET has made recent updates to its Teaching and Standards Rubric and related supports that clarify language around strategies to build a more inclusive, positive environment, and to specify what student ownership looks like in the instruction, planning, and environment domains.
NIET has built on these concepts with a suite of tools and resources, many of which are located on NIET's Learning Acceleration Resources webpage, that guide teachers as they progress from student engagement to student ownership.
How Can Teachers Help Students Own their Learning?
The student panelists shared practical ways educators can keep students' needs and interests front and center.
Set clear expectations.
For students to own their learning, they need to feel confident about their work. As a teacher, establish clear expectations and success criteria, and model what you would like to see. Biela suggested using anchor charts or other visual aids to reinforce key points.
Provide positive feedback.
Encouragement is a powerful motivator. Whether it's a smile or warm greeting or academic feedback on a project, positive energy matters. "Whatever you're giving is what I'm going to give back," Martinez said. If you coach students through a lesson with a positive attitude, you are creating a safe space for them to engage and aim high. "If I know what I am capable of doing and that I can help my peers," said Martinez, "I am able to put myself out there and have ownership over different types of things."
Incorporate project-based learning into your lessons.
Rallying students around an exciting project can build relationships with your students and each other. In McCleese's AP Calculus class, students were asked to identify a certain subject to teach and broke into groups – both in-person and virtually – to assign each other roles and formulate plans. The teacher monitored groups every few minutes to make sure everyone was on task. McCleese's science class also used team-building to carry out a rocket competition.
Martinez's social studies class engaged in a hands-on scavenger hunt. With their teacher and peers, students discussed how their objects related to the topic and to each other.
When adapting to virtual learning, you may need to make adjustments to activities, but, as Biela noted, expectations of engagement should remain the same.
"Change it up."
Not every class needs an overhaul. Sometimes it's adding an element that connects your lesson to everyday life, or a fun activity that refreshes the group. "Being innovative and changing things up a bit goes miles in students' engagement and desire to learn," said McCleese. He suggested showing a relevant video clip, conducting a poll in-person or virtually, or asking what people did the previous day.
Medina's teacher has a "Must-Do Daily" activity that gives either a preview of the day's lesson or reviews the previous lesson. Biela appreciates teachers who learn students' interests.
These tips can help begin the shift to more active learning, in which teachers serve as facilitators and students own their learning – the ultimate goal.


For more information about instructional strategies and coaching resources to support student ownership, visit NIET's Learning Acceleration Resources webpage. Follow @NIETteach on social media and use #NSI2021 to follow NSI updates or share takeaways.