2020 NIET Annual Report
December 3, 2020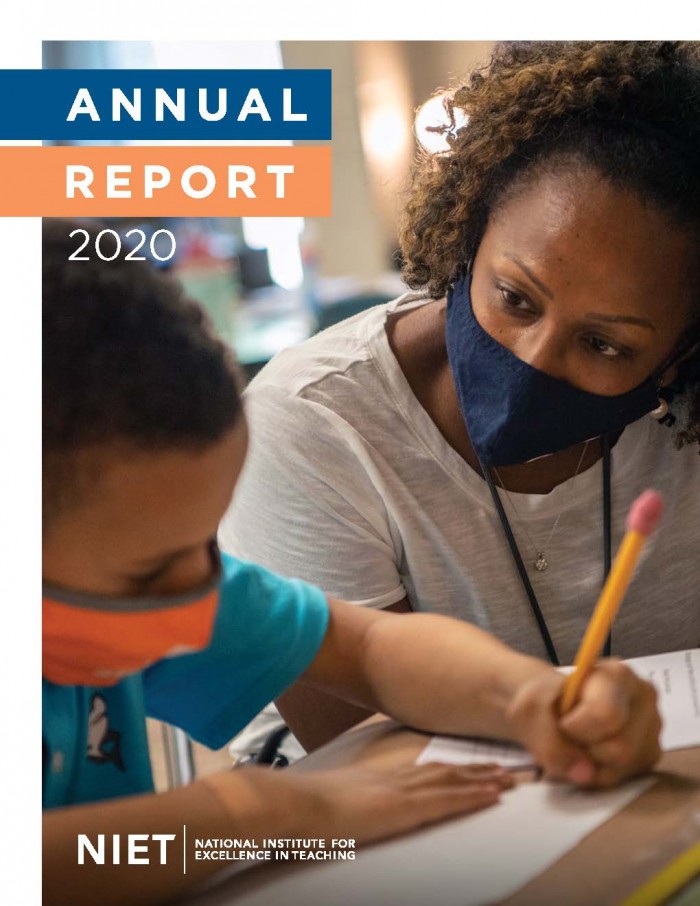 NIET's 2020 Annual Report highlights key milestones and achievements over the past year as we have shifted teaching and learning to meet the new demands of partners during the pandemic. Read about NIET's new tools, services, and partnerships − which have increased by 47% over the previous year − as well as the impacts of long-term investments in effective teaching. That work is reflected in the success of NIET's 2020 school and district awardees, grant partnerships in K-12 and higher education, and a new report on high-quality curriculum that connects what to teach with how to teach it.
"Today, NIET has successfully moved from pivoting to excelling in new work and new partnerships. And yet, NIET has also stayed consistent and focused in our work to support educators and drive toward excellence," notes CEO Dr. Candice McQueen in her Annual Report Letter. "It has been this balance of staying true to our mission while transforming our efforts to meet the here and now that has made 2020 a success."
"What sets NIET apart is our system for developing educators as instructional leaders. Research and experience confirm the correctness of this approach, providing educators the tools to construct a foundation that meets the demands of a changing education landscape," Chairman and Founder Lowell Milken states in his Annual Report Letter. "We look forward with confidence and urgency to the next 20 years, as together, we create high-quality opportunities for all."