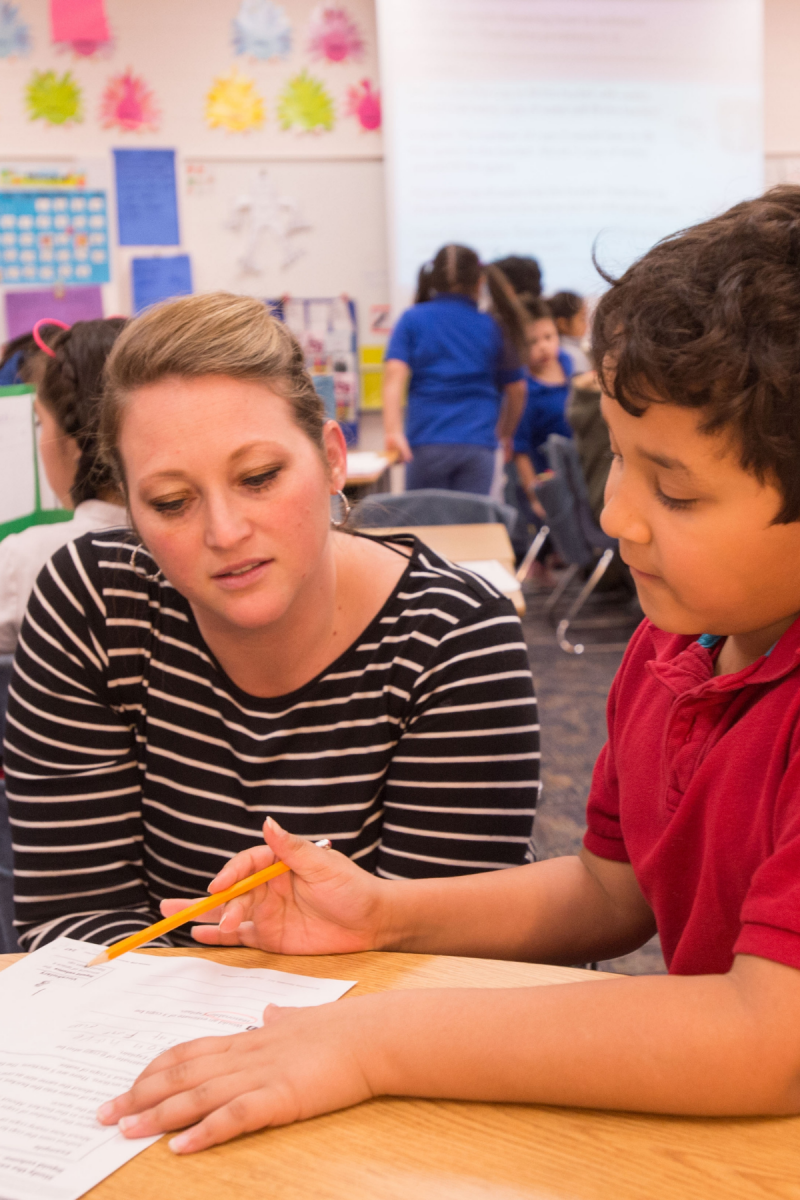 For over a decade, NIET has been working in partnership with districts and charter networks across the state to support student success by investing in building the capacity of teachers and leaders. We work with our partners to address their unique needs and goals and support their success. The work of our partners in Indiana has provided proof points for the power of strengthening teacher leadership, learning acceleration, and new teacher preparation.
---
Investing in teacher and school leadership to accelerate learning
We help districts and schools to create powerful professional learning structures that enable job-embedded, school-based professional learning, collaboration, and coaching. For example, Perry Township Schools has developed teacher leadership roles in each school, which has helped retain highly effective teachers and engaged them in leadership teams. Similarly, Goshen Community Schools has built the capacity of teacher and school leaders and used those roles as a key lever for their success. West Goshen Elementary School in the district rose from a D to an A rating and continues to maintain their progress. Building capacity and a leadership pipeline is also the focus of our partnership with Beech Grove City Schools, which received a federal grant in October 2021 to invest in innovative work building distributed leadership.
---
Improving New Teacher Training
NIET has supported districts in strengthening the new teacher pipeline. In 2018, NIET began a partnership with Marian University to improve new teacher training and create a stronger handoff from teacher preparation to the classroom. The faculty of Marian's Klipsch Educators College have embedded the NIET Teaching and Learning Standards in their pre-service teacher coursework and a federal Teacher Quality Partnership (TQP) grant has helped develop and strengthen programs that support teacher candidates' preparation for and transition into their first year of teaching in a high-need school in the region.
---
Creating Career Ladders for Teachers
The impact of the teacher leadership and capacity-building work led by NIET and our district partners served as a catalyst for the development of a statewide initiative focused on teacher career pathways. In 2020, NIET partnerships in Whitko, Muncie, MSD of Martinsville, Michigan City, and Nettle Creek received state funding through the Indiana Career Ladder program, designed to support districts to establish instructionally focused teacher leadership structures.