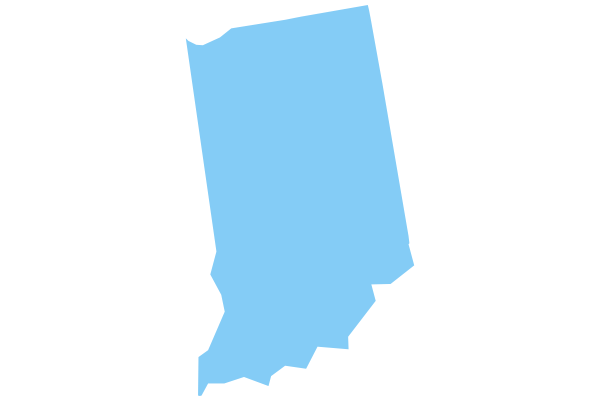 For almost a decade, NIET has worked with high-need schools and districts to build teacher leadership and effectiveness. The partnership has grown to include eight districts, five charter networks and a teacher preparation program.
Partnership grows to support effective instruction for 59,000 students
In 2010, NIET began partnering with a group of high-need schools across Indiana to improve student academic achievement by supporting effective instruction. The partnership's 44 high-need schools, spanning pre-K through 12th grade, put in place a structure of teacher leadership that enabled schools to provide job-embedded, school-based professional learning, collaboration and coaching.
The Indiana Department of Education and the Center of Excellence in Leadership of Learning at the University of Indianapolis joined NIET and the districts in the partnership to create support structures for teacher and school leader effectiveness and train both teachers and school leaders. The effort grew from the initial group of schools and districts to impacting around 4,000 teachers and over 59,000 students in Indiana.
Two of our partners, Southport and Abraham Lincoln Elementary Schools in Perry Township, had the goal of increasing teacher and principal effectiveness and raising student achievement, especially for their English Learners. Both of these high-need schools made significant and sustained gains in student achievement.
As a result of this success, Perry Township extended the most impactful practices districtwide. This included the instructional framework, teacher leadership roles and training for both teachers and school leaders in leading job-embedded professional learning and providing instructional coaching. Perry Township Schools was recognized in 2018 with the first-ever districtwide recognition from NIET, the NIET National Award of Excellence for Educator Effectiveness. In 2019, NIET was awarded a $47 million federal Teacher and School Leader (TSL) Incentive Program grant to support more than 25,000 students, 1,500 teachers, and 80 teacher leaders across Perry Township, Brown County, and Goshen Community Schools.
Improving new teacher training
Building on this work with high-need districts, NIET partnered with Marian University to support efforts to improve new teacher training beginning in the 2018-19 school year. The faculty of Marian's Klipsch Educators College have embedded the NIET Teaching Standards into their pre-service teacher coursework. Situated in downtown Indianapolis, Marian is well-positioned to place teacher candidates in high-need schools—such as those in Perry Township—for their clinical experiences, building new teachers' skills in working with high-need students. In 2019, this partnership was bolstered by a five-year, $3 million competitive grant from the federal Teacher Quality Partnership (TQP) program. Through this partnership, NIET and Marian University will develop and strengthen programs that support teacher candidates' preparation for and transition into their first year of teaching. Read more about NIET's partnership with Marian University and download the Teacher Quality Partnership (TQP) Flyer: Equipping Indiana's Next Generation of Effective Educators at Marian University.
Success informs policy
The work in districts across the state to create teacher leadership roles in partnership with NIET brought this issue to the attention of the legislature. The Indiana legislature passed a bill to create state-level funding for districts to put in place teacher leadership structures. Introduced by Rep. Bob Behning, House Bill 1008 provides grants to support the development of new roles for teacher leaders to support instructional improvement and student learning growth.
In 2020, NIET partnerships in Whitko, Muncie, MSD of Martinsville, Michigan City, and Nettle Creek received approximately $2.5 million collectively through the Indiana Career Ladder program (approved through House Bill 1008), which will help the districts to establish instructionally focused teacher leadership structures. Read more about these projects in Whitko, Muncie, and MSD of Martinsville, plus Michigan City and Nettle Creek.
To learn more about NIET's work in Indiana, read the summary of key partnerships in Indiana and visit NIET's Results page.