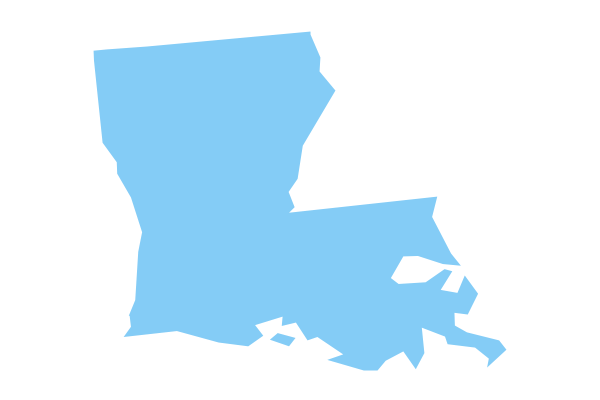 In 2003, NIET began work in Louisiana through a partnership with Louisiana Department of Education to support high-need schools and improve classroom instruction and student achievement. This work led to the approval of the NIET Teaching Standards Rubric as a statewide rubric for teacher observation and support. NIET also currently partners with 22 school districts and four charter management organizations, in total representing 298 high-need schools.
Creating a comprehensive approach to school success
NIET's work focuses on high-need students and high-need schools, with improvement extending districtwide. We support districts in creating a comprehensive approach to school success that is based on building school-based leadership teams, and training teacher leaders to lead weekly professional learning and provide classroom level coaching for teachers. School-level professional learning is integrated and aligned with district support, creating greater consistency and coherence for teachers.
This comprehensive approach looks different in each district based on their unique needs. For example, DeSoto Parish in northwest Louisiana has worked with NIET for more than a decade. As the district built the skills of teacher leaders and school leaders to guide school improvement, they continually evolved their practices. When the state required all students to take the ACT, DeSoto had in place school-level professional learning teams that were able to seamlessly integrate ACT coaches and connect the work of the ACT coaches to school goals. The result was the highest growth in ACT scores in the state. In 2019, NIET selected DeSoto Parish Schools as the recipient of the District Award of Excellence for Educator Effectiveness.
Ascension Parish, also a longtime NIET partner, has received top growth in performance in the state and nationally implementing comprehensive reform with fidelity. Most recently, Duplessis Primary School was awarded with NIET's 2020 Founder's Award.
NIET partners with networks of districts as well, as in the case of LA BOLD (Louisiana Building on Leadership
Development). Supported by a five-year, $49 million federal Teacher Incentive Fund grant, LA BOLD includes five public school districts – DeSoto, East Feliciana, Madison, Rapides, and St. John the Baptist Parishes – as well as six Orleans Parish charter schools: Lord Beaconsfield Landry-Oliver Perry Walker High School, Martin Berhman Charter Academy, McDonogh 35 College Preparatory Academy, Dwight D. Eisenhower Charter School, Mary McCleod Bethune School of Literature and Technology, and Ben Franklin Elementary Mathematics and Science School. The partners' investments in collaborative learning teams and classroom-based coaching by teacher leaders are increasing teacher and principal effectiveness, leading to stronger retention and leadership development, and accelerating student learning growth. Read more about the impact of LA BOLD.
When Louisiana introduced an initiative to support districts in selecting and implementing high-quality curricula (called Tier 1 curricula), the school-based structures in NIET partner schools and districts provided support for the rollout. Read more about Louisiana's effort to implement effective teaching practices aligned to the curricula. NIET also highlights Louisiana's efforts in its 2020 report, High-Quality Curriculum Implementation.
Starting in the 2019-20 school year, NIET began a new partnership under the Louisiana Mentor Teacher Initiative to equip elementary school teachers to support yearlong residents and other new or developing teachers. Aspiring mentors are not only working toward an official state certification, but are also sharpening skills in their daily work.
Teacher candidates prepared for day one
Extending this work, NIET is collaborating with educator preparation programs at Southeastern Louisiana University and Louisiana State University-Alexandria. Universities are embedding the NIET Teaching Standards into coursework and field experiences for teacher candidates. Teacher candidates are placed in high-need schools with school-based support structures that provide weekly collaborative professional learning and individual classroom coaching. NIET's work with teacher preparation programs supports new candidates who choose to work in a high-need school and helps them be more effective on day one.
Meeting Partner Demands with Statewide Virtual Instruction Training
NIET is partnering with the Louisiana Department of Education to offer teachers and principals free online training that will help strengthen their ability to provide effective virtual instruction. The three-part online training series helps teachers and principals understand high-quality virtual instruction and give them tools, templates, and resources for strengthening their lessons and engaging students. Leaders will also receive resources to help them coach teachers and provide strong feedback to improve. Visit the Louisiana virtual instruction web section for more information.
Learn more on NIET's Results page.
Read more about NIET's higher education partnerships, and the work of NIET partner universities in Louisiana.